Shop online and save BIG on the best brands in consumer fireworks!
Superior Fireworks has been the online leader in consumer fireworks since 2001, offering only the best products from the best brands at incredible values all year long. Make all life's celebrations more memorable with Superior Fireworks! Buy fireworks through our online store for repeaters, firecrackers, mortars, wedding sparklers and more, all at the best prices every day!
December 12, 2017
12 Days of Fireworks Giveaway!
"On the first day of Christmas, Superior Fireworks gave to me…" FREE fireworks to put under the tree! We're celebrating Christmas the right way – a holiday giveaway contest! We're giving away one item a day for the next 12 days exclusively on Instagram. This holiday season you can win items like: Amazing – A $31 value! Hammer ... Read More »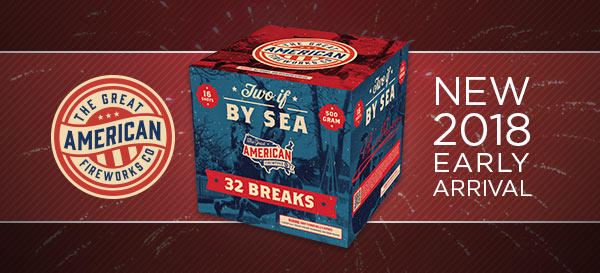 December 8, 2017
2018 Early Arrival: Two If by Sea
We have some exciting news to share from The Great American Fireworks Co. Originally slated for a spring 2018 release, Two If by Sea is now targeted to arrive at Superior Fireworks by December 12th, just in time for New Year's. This 16-shot, 500-gram repeater packs two breaks into every shot for a total of 32 breaks. ... Read More »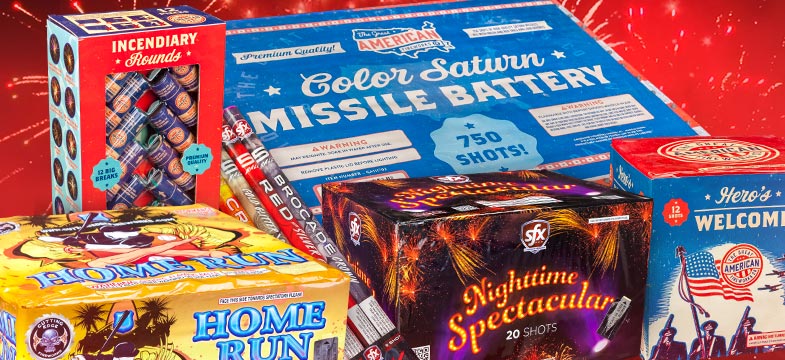 December 1, 2017
2017 New Year's Fireworks Season Is Here!
In just a few weeks it will be time to say farewell to 2017 and hello to 2018. As such, we want to remind our wholesale customers to place their firework orders in time to ring in the New Year with appropriate fireworks flare. We also have exciting product news to share including 2018 early ... Read More »