Shop online and save BIG on the best brands in consumer fireworks!
Superior Fireworks has been the online leader in consumer fireworks since 2001, offering only the best products from the best brands at incredible values all year long. Make all life's celebrations more memorable with Superior Fireworks! Buy fireworks through our online store for repeaters, firecrackers, mortars, wedding sparklers and more, all at the best prices every day!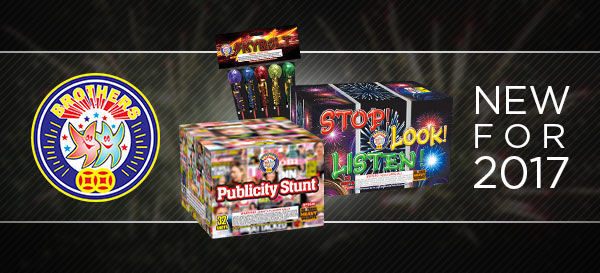 February 27, 2017
New for 2017! A Triple-Header from Brothers
Brothers fans, it's time to triple up. This year we're offering three new products from the Brothers line we think you'll love: Publicity Stunt, Stop! Look! Listen! and Skybolt. All three of these fireworks have the quality and consistency we've come to love from Brothers. Publicity Stunt This 500-gram cake packs 32 shots, and none of them disappoint. ... Read More »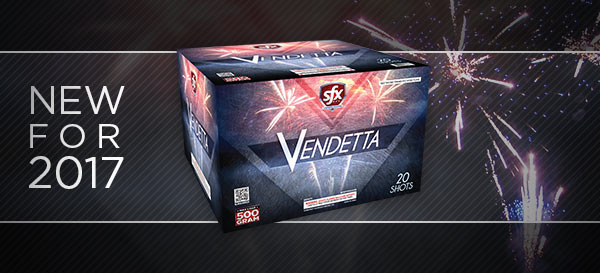 February 20, 2017
New for 2017: Vendetta
When you're running a backyard fireworks show, you want to end your evening big — brilliant effects and rumbling report. Vendetta is just the 500-gram repeater to do it. This powerful, 20-shot cake from SFX Fireworks has soared into the new year ready to take on whatever duties you assign it as you prepare for your ... Read More »
February 1, 2017
Superior Savings: Order by Feb. 28 & Get 10% Off!
We're officially kicking off the 2017 July 4th fireworks season! Today, we've added dozens of new products to our website, plus we're continuing our popular Early Order Discount on all wholesale orders placed now through March 31. This is the best time of year to buy fireworks for the 4th of July. Early Fireworks Orders Get an ... Read More »