Shop online and save BIG on the best brands in consumer fireworks!
Superior Fireworks has been the online leader in consumer fireworks since 2001, offering only the best products from the best brands at incredible values all year long. Make all life's celebrations more memorable with Superior Fireworks! Buy fireworks through our online store for repeaters, firecrackers, mortars, wedding sparklers and more, all at the best prices every day!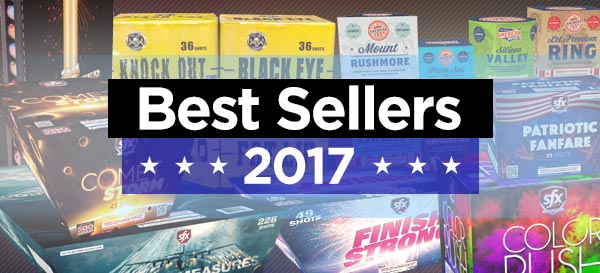 June 28, 2017
The Top-10 Best-Selling Fireworks of 2017
Yes, it's that time of the year. Our retail doors are open. Our best-selling fireworks line our shelves and we're ready for the biggest day of the year! Each July 4th season we launch our list of best selling fireworks to show you which products our customers love and to give you some direction if you're ... Read More »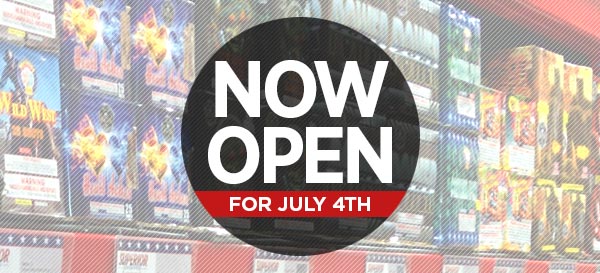 June 23, 2017
Now Open for 4th of July Retail!
Our warehouse is officially open to public through the 4th of July for the best fireworks deals around! Stop by from now until July 2nd from 9-6, July 3 from 9-8:30, and on July 4 from 9-7:30. Here's what you need to know before you visit: What to Bring You'll need to be at least 18 years old and ... Read More »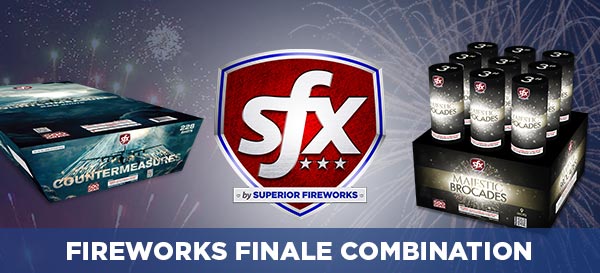 June 8, 2017
SFX Countermeasures and SFX Majestic Brocades: The Perfect Fireworks Finale Combination
Every product we offer is designed to provide a fantastic display all on its own. However, to get that awe-inspiring, crowd-cheering finale, consider pairing two of them together, such as the SFX Countermeasures 500-gram repeater and SFX Majestic Brocades finale rack. Each of these fireworks has about a 30-second duration, making them perfect partners for your ... Read More »