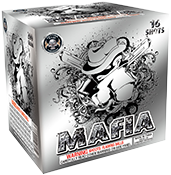 Shots: 16
Colors: Red, Blue, Gold, Green, Purple, Yellow
Description: Mafia fires alternating shots of red and blue with gold glitter, pink and green with gold glitter, and red and yellow with gold glitter. It finishes with a 4-shot finale of red glitter palms.
Welcome to Superior Fireworks!
SuperiorFireworks.com is the premier online fireworks company, supplying you with the very best in consumer fireworks throughout the year. We are open year-around and carry only the best brands in fireworks: Brothers, Cutting Edge, World Class, SFX Fireworks, Winda, and The Great American Fireworks Co.
Online orders are generally available for pickup within 24 hours of placement. We will call you as soon as it's ready to schedule a pickup time. If you would like to have your order shipped, please visit our wholesale store. Shipping Information »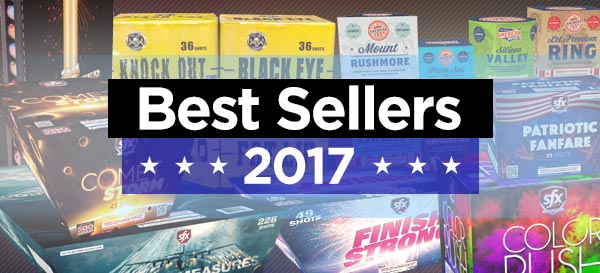 June 28, 2017
The Top-10 Best-Selling Fireworks of 2017
Yes, it's that time of the year. Our retail doors are open. Our best-selling fireworks line our shelves and we're ready for the biggest day of the year! Each July 4th season we launch our list of best selling fireworks to show you which products our customers love and to give you some direction if you're ... Read More »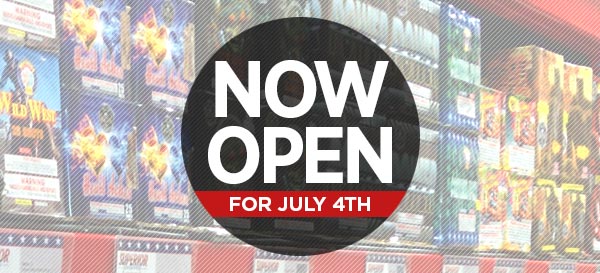 June 23, 2017
Now Open for 4th of July Retail!
Our warehouse is officially open to public through the 4th of July for the best fireworks deals around! Stop by from now until July 2nd from 9-6, July 3 from 9-8:30, and on July 4 from 9-7:30. Here's what you need to know before you visit: What to Bring You'll need to be at least 18 years old and ... Read More »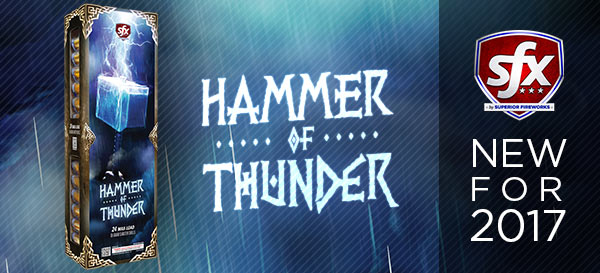 May 22, 2017
New for 2017: Hammer of Thunder Artillery Kit
All you have to do is watch the video below to understand why SFX calls its new 60-gram artillery kit "Hammer of Thunder." The footage you're about to see and hear is evidence enough to prove that this new product will give even the most tried-and-true artillery kits a run for their money. Hammer of ... Read More »