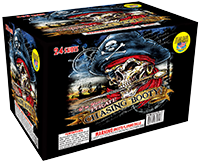 Shots: 24
Colors: Red, White, Blue, Green, Gold
Description: This cake launches a steady stream of 24 shots. The first 12 shots are blue mines to red, white, and blue breaks with glitter, followed by 3 different 4-shot barrages with mines to brocades with red and green tips, gold with glitter, and gold with crackling.
Visit Our Florida Fireworks Store!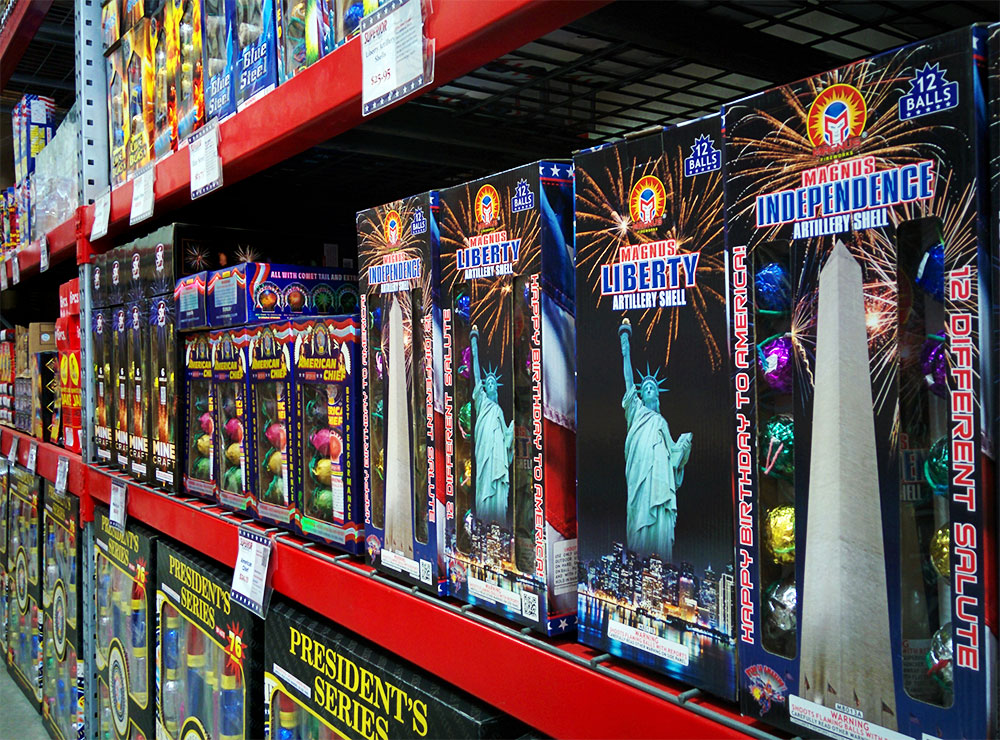 You can now shop at our Orange Park, Florida location between now and July 4th. Don't miss out on the best deals in fireworks for your Independence Day celebration!
Click here for directions and hours of operation.
You can also browse our full selection and place an order right here on our website, so save time and energy by shopping from home before you visit! We'll call when your order is ready to be picked up.
Welcome to Superior Fireworks!
SuperiorFireworks.com is the premier online fireworks company, supplying you with the very best in consumer fireworks throughout the year. We are open year-around and carry only the best brands in fireworks, such as Brothers, Cutting Edge, World Class and SFX Fireworks!
Online orders are generally available for pickup within 24 hours of placement. We will call you as soon as it's ready to schedule a pickup time. If you would like to have your order shipped, please visit our wholesale store. Shipping Information »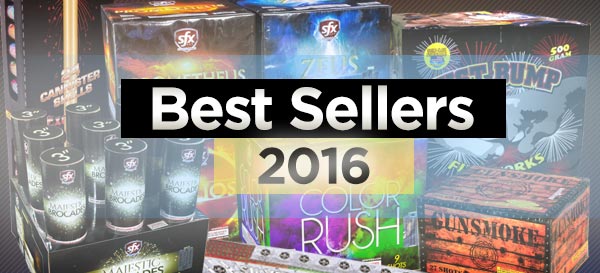 June 24, 2016
The Top 10 Best-Selling Fireworks of 2016
Every year at Superior Fireworks, there are certain products that stand out from the rest. We find them in more shopping carts in our online and brick-and-mortar stores than anything else we sell. Today, we're sharing our top-10 most popular products so far this year. Our wholesale customers have been placing orders all throughout the spring, ... Read More »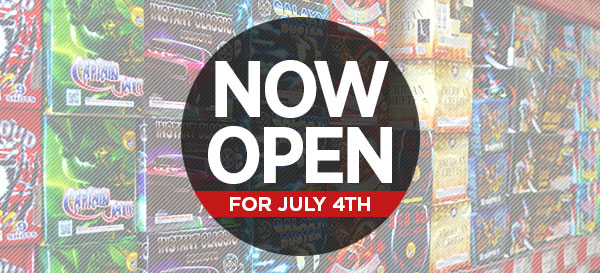 June 21, 2016
We're Open for July 4th Retail Sales!
Finally! The July 4th retail season is here and we're open for business from now until July 4th. Here's the good news: our shelves are stocked with more products than we've ever had before. It's a great year to be a fireworks enthusiast! You can stop by from now until July 1st from 9-6. July 2 ... Read More »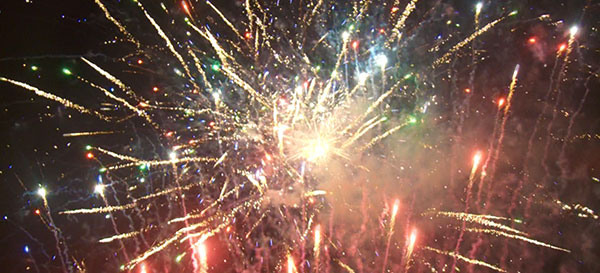 June 20, 2016
Tips for Making Your Own Fireworks Show
Note: Today's post includes ideas for shooting multiple fireworks together. However, we never advise hand-lighting multiple fuses in a row. Always connect items in advance and only light one fuse, or use a firing system. There's nothing quite like the thrill and satisfaction of shooting your own backyard fireworks show. Your friends and family skip the town fireworks ... Read More »