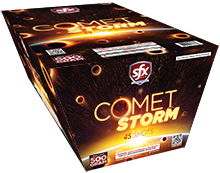 Shots: 45
Colors: Purple, Green, Gold
Description: Comet Storm blasts 5 rows of 9 shots, filling the sky with crackling mines, comet tails with purple and green stars, and large brocades with glitter!
Welcome to Superior Fireworks!
SuperiorFireworks.com is the premier online fireworks company, supplying you with the very best in consumer fireworks throughout the year. We are open year-around and carry only the best brands in fireworks: Brothers, Cutting Edge, World Class, SFX Fireworks, Winda, and The Great American Fireworks Co.
Online orders are generally available for pickup within 24 hours of placement. We will call you as soon as it's ready to schedule a pickup time. If you would like to have your order shipped, please visit our wholesale store. Shipping Information »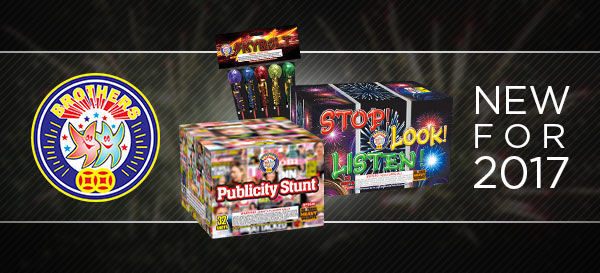 February 27, 2017
New for 2017! A Triple-Header from Brothers
Brothers fans, it's time to triple up. This year we're offering three new products from the Brothers line we think you'll love: Publicity Stunt, Stop! Look! Listen! and Skybolt. All three of these fireworks have the quality and consistency we've come to love from Brothers. Publicity Stunt This 500-gram cake packs 32 shots, and none of them disappoint. ... Read More »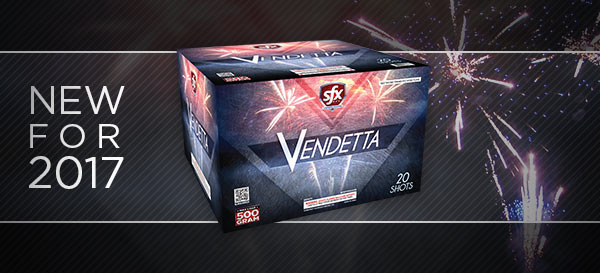 February 20, 2017
New for 2017: Vendetta
When you're running a backyard fireworks show, you want to end your evening big — brilliant effects and rumbling report. Vendetta is just the 500-gram repeater to do it. This powerful, 20-shot cake from SFX Fireworks has soared into the new year ready to take on whatever duties you assign it as you prepare for your ... Read More »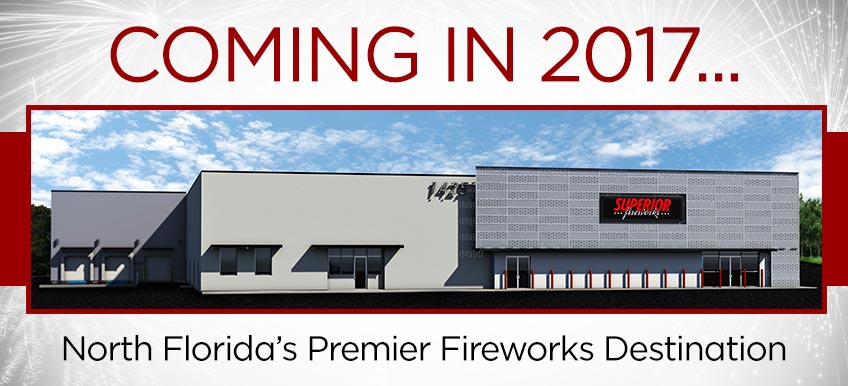 January 17, 2017
Superior Fireworks is Building a New Headquarters!
We're less than a month into 2017 and it's already been a big year. A few weeks ago we let you know that we're offering a new line of consumer fireworks called The Great American Fireworks Co., and expanding our SFX Fireworks line of premium consumer fireworks. But we've waited until now to share the biggest ... Read More »