The wait is almost over! Superior Fireworks will open the doors on a brand-new, 5,000-sq-ft retail store at 1425 Blanding Blvd. in Orange Park, FL on Black Friday, November 24.
Our new store will be open from 9 a.m. to 9 p.m. all weekend for a special Black Friday Grand Opening Sale. We are offering deep discounts on dozens of items on a first-come-first-serve basis, so check out all of our Black Friday Grand Opening deals to plan your visit!
16 Years in the Making
This momentous occasion has been 16 years in the making for the Superior Fireworks team. We started this journey in 2001 with a simple idea to sell fireworks online. Today, we're a direct fireworks importer distributing our own brands nationwide to fireworks enthusiasts and businesses alike. Our business has grown rapidly in recent years, ranking on the Inc. 5,000 list of the fastest-growing private companies in 2016 (#2,394) and 2017 (#1,594).
In fact, the new retail store is just a small part of a larger 25,000-sq-ft headquarters housing our new office and distribution space to provide room for continued growth.
For the past few years, some customers have told us we are their "well-hidden secret" tucked away in a warehouse off Knight Boxx Road. At our new location, though, all of that is changing — starting with the new sign.
The Building Is the Sign
The new Superior Fireworks building is immediately recognizable on Blanding Boulevard. In addition to our familiar logo out front, the metal panels surrounding the logo can be brought to life by thousands of programmable LEDs. These lights can showcase anything from seasonal colors to a waving American flag. Once the sun goes down, the building comes alive.
Customer-Focused Shopping Experience
We carefully designed the new retail store with customers in mind and leveraged technology where possible to make the shopping experience easy, informative, and even fun.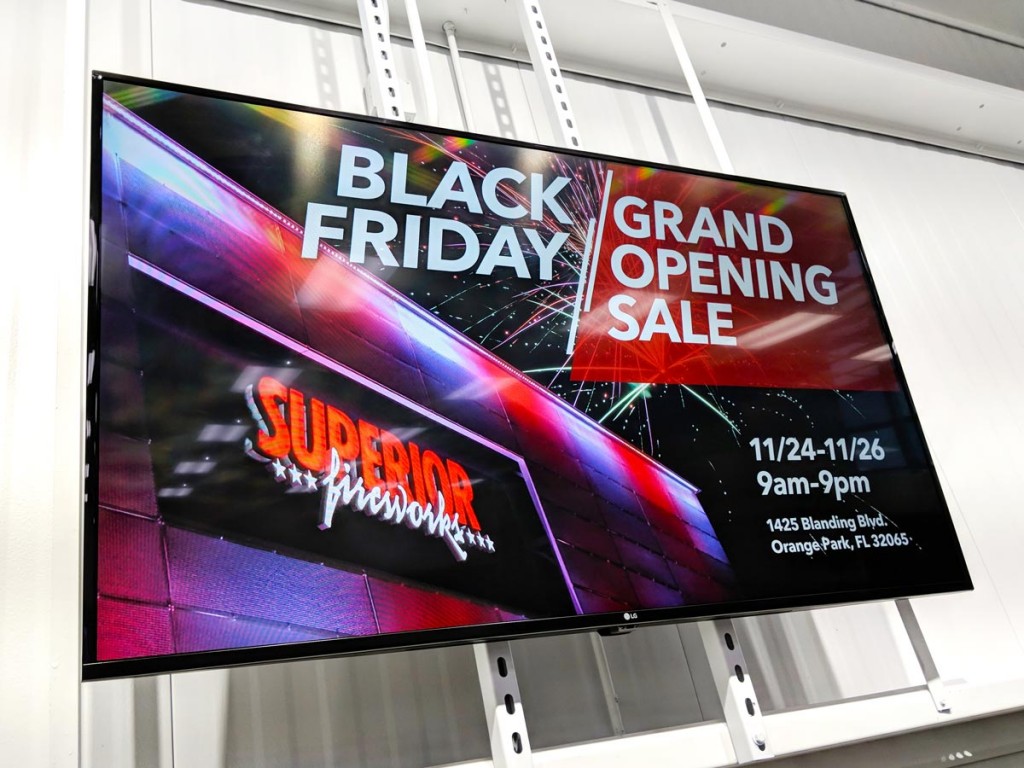 Six TV monitors mounted around the store will display pertinent information including product videos, promotions, and even photos and videos from customers.
The product shelves will feature wirelessly-controlled electronic price tags displaying the most up-to-date product information including pricing, product features, and even a QR Code customers can scan to watch a product video. These will be installed shortly after the grand opening in plenty of time for the New Year's rush.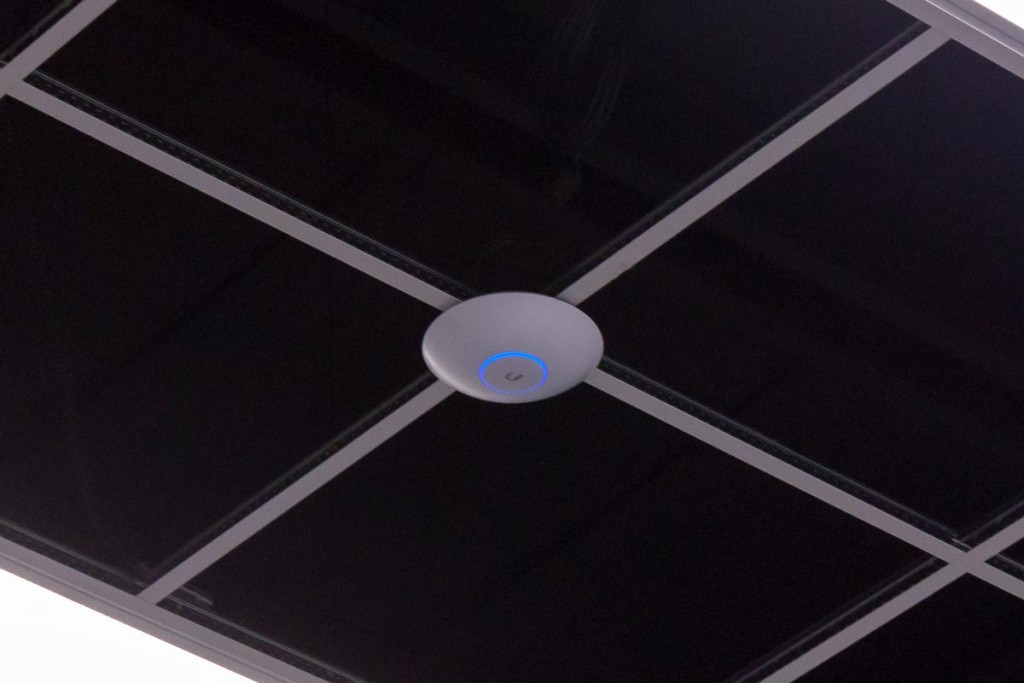 While shopping our retail store, customers can enjoy complimentary WiFi access via the "SFX-Guest" network. High-speed guest WiFi access allows customers to watch product videos and buy with confidence without using their cellular data plan.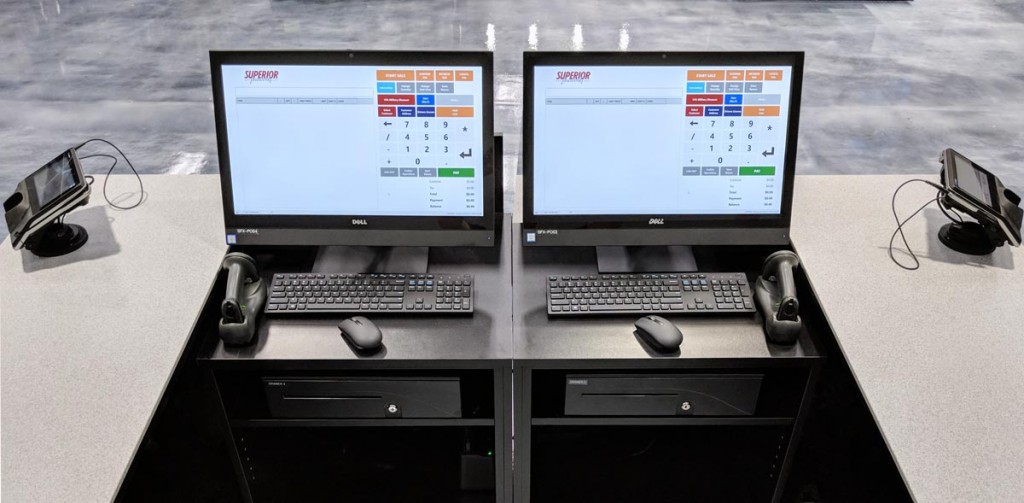 We have set up six point-of-sale stations to ensure quick and easy checkout. This will be especially appreciated on Black Friday when customers are trying to make it to the next stop on their shopping list!
Black Friday Grand Opening Sale
What grand opening is complete without sales and what better day to have sales than Black Friday? We are discounting dozens of products up to 60% off regular retail prices across our product catalog, including popular brands like Brothers, Cutting Edge, SFX Fireworks, The Great American Fireworks Co., and World Class. Plus, there will be some very limited-availability clearance items that could be discounted even deeper than 60%!
Visit our Black Friday Grand Opening product page for a complete list of items on sale. Some notable deals include:
Grand Opening Frequently Asked Questions
Q. When does the new store open?
A. Black Friday, November 24th at 9 a.m.
Q. What are your hours?
A. Our Grand Opening hours are from 9 a.m. – 9 p.m. all weekend. Our regular store hours will be 9 a.m. – 7 p.m. Monday through Saturday, with extended hours during peak seasons.
Q. Which items are on sale for the Black Friday Grand Opening?
A. Dozens of items will be on sale! For a complete list of Black Friday Grand Opening specials, see our Black Friday Grand Opening product page.
Q. How long will the Black Friday Grand Opening prices last?
A. Black Friday Grand Opening prices are valid all weekend from Friday, November 24th through Sunday, November 26th. However, some items are in limited supply, so shop early to get the products you want!
Q. If a sale item is out of stock, can I get a rain check?
A. Unfortunately, no. All Black Friday Grand Opening specials are available only while supplies last.
Q. Can I buy fireworks at wholesale pricing in the new store?
A. No, our wholesale division operates separately from our retail store, but interested customers can visit superiorfireworks.com/wholesale for wholesale pricing and ordering information. For additional information, please contact our sales team at 904-213-0615 or email sales@superiorfireworks.com.