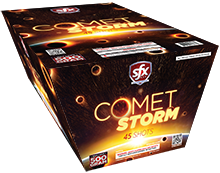 Shots: 45
Colors: Purple, Green, Gold
Description: Comet Storm blasts 5 rows of 9 shots, filling the sky with crackling mines, comet tails with purple and green stars, and large brocades with glitter!
Welcome to Superior Fireworks!
Welcome to Superior Fireworks' wholesale website! Here you will find all the products and information you need to start a tent or fundraiser, or build your own backyard fireworks show! You can buy wholesale fireworks online starting at only a $1,000 minimum order, with no account or sign-up required. We are open year-around, so you can place an order any time of the year!
You fireworks will be shipped via FedEx Freight for as little as $145, with live freight rates calculated in your shopping cart while you shop. Read more on our shipping information page.
Quantity Discounts Available!
| | |
| --- | --- |
| $1,500 - $3,499 | 5% |
| $3,500 - $5,999 | 10% |
| $6,000+ | 15% |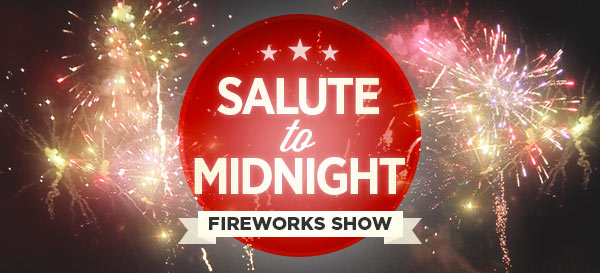 December 22, 2017
Show Idea: 5-Minute Salute to Midnight
There's nothing more satisfying than celebrating the New Year with a massive fireworks display at midnight. It's the one show every year that doesn't require a long build-up to tease your audience along toward the grand finale – you just skip to the good part and light up the sky as the clock strikes midnight! ... Read More »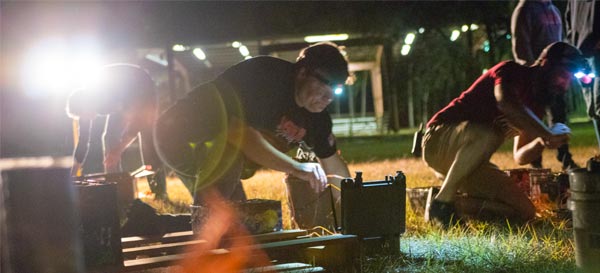 December 20, 2017
How to Light Your Fireworks Show
Once you take the leap from using fireworks one-at-a-time to creating fireworks shows, you suddenly enter a world of special fuses, clips, firing systems and ignitors. It can be overwhelming! How do you decide the best way to execute your vision for your show and light all of your fireworks at the right time? At ... Read More »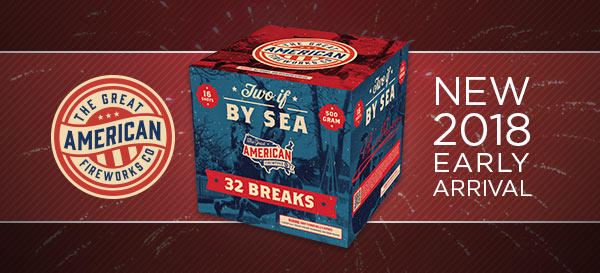 December 8, 2017
2018 Early Arrival: Two If by Sea
We have some exciting news to share from The Great American Fireworks Co. Originally slated for a spring 2018 release, Two If by Sea is now targeted to arrive at Superior Fireworks by December 12th, just in time for New Year's. This 16-shot, 500-gram repeater packs two breaks into every shot for a total of 32 breaks. ... Read More »