Our brand-new 5,000-sq.-ft. fireworks store is open extended hours for the New Year's season! Visit us from 9:00 a.m. to 9:00 p.m. now through Sunday to stock up for your New Year's celebration.
We Have Moved!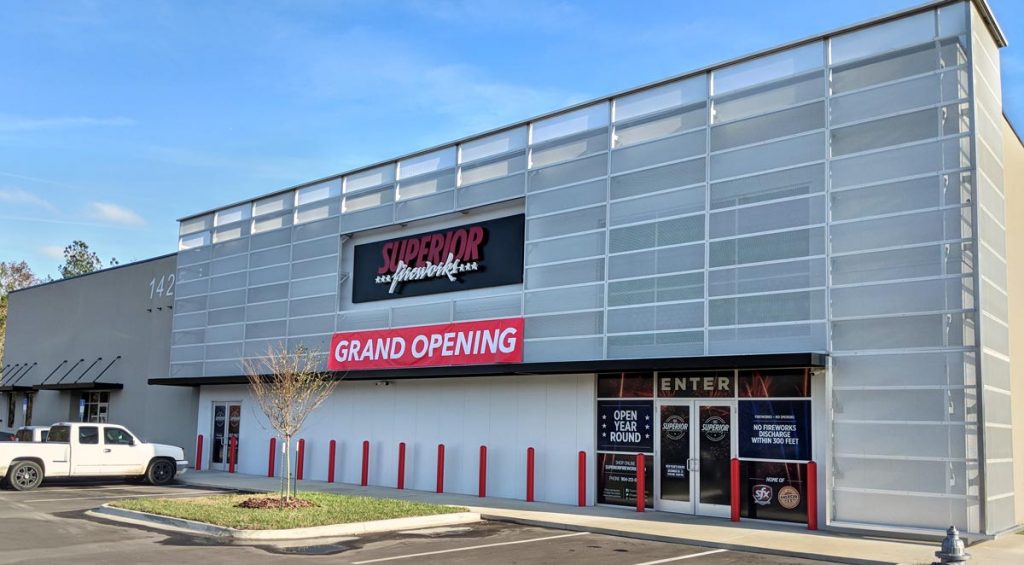 If you used to shop at our warehouse off Knight Boxx Rd., we have moved! Our new facility is located just a short distance away on Blanding Blvd. between Winn Dixie and the Tractor Supply. Our new address is:
Superior Fireworks
1425 Blanding Blvd.
Orange Park FL, 32065
904-213-0615
For more information about our new location, please review our Visit Our Store page.
Celebrate 2018 Sale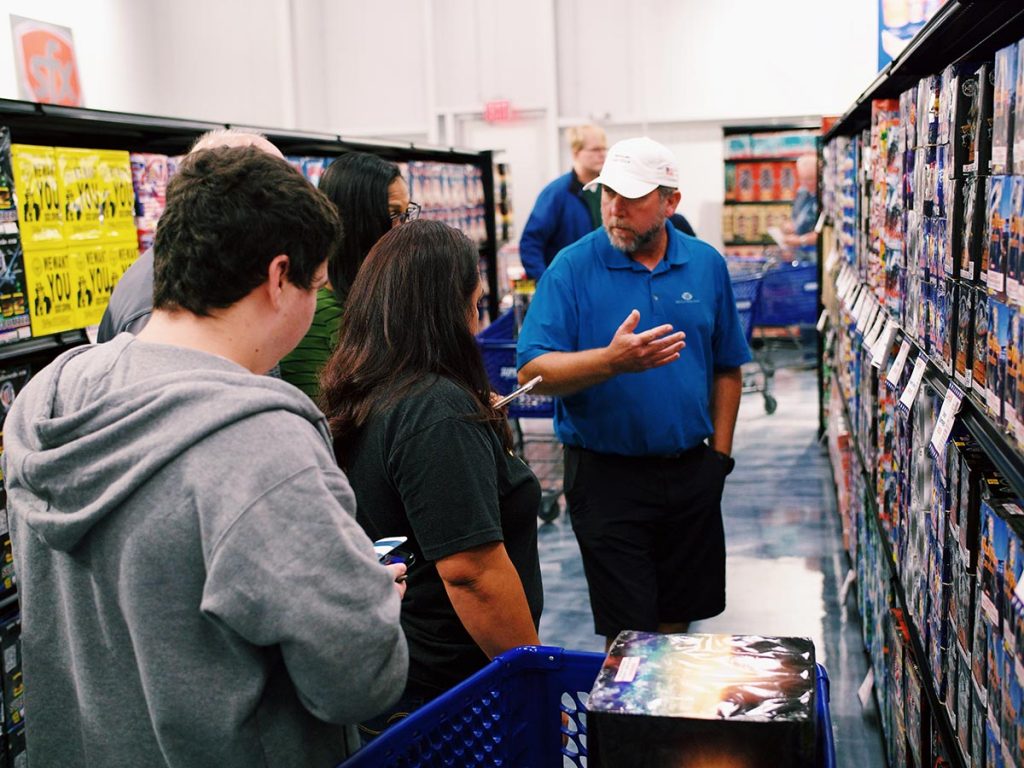 Dozens of fireworks are on sale for New Year's, so be sure to check out all the available deals on our Celebrate 2018 Sale page. We also sell hundreds of other high-quality fireworks at our already-low prices that will dazzle your New Year's audience.
In fact, we carry the same items in our physical store that we do on our website. We encourage you to browse the site before coming into the store to check out our selection and watch product videos. You can even order online if you'd like, and we'll call you when your order is ready for pickup at the store.
A few other reminders:
We don't offer BOGO deals, because our prices are better than that. And they stay that good all year.
Our most popular products sell out before New Year's. Buy early!
Tell your friends about us! We get a lot of customers saying they wish they knew about us earlier.
What to Bring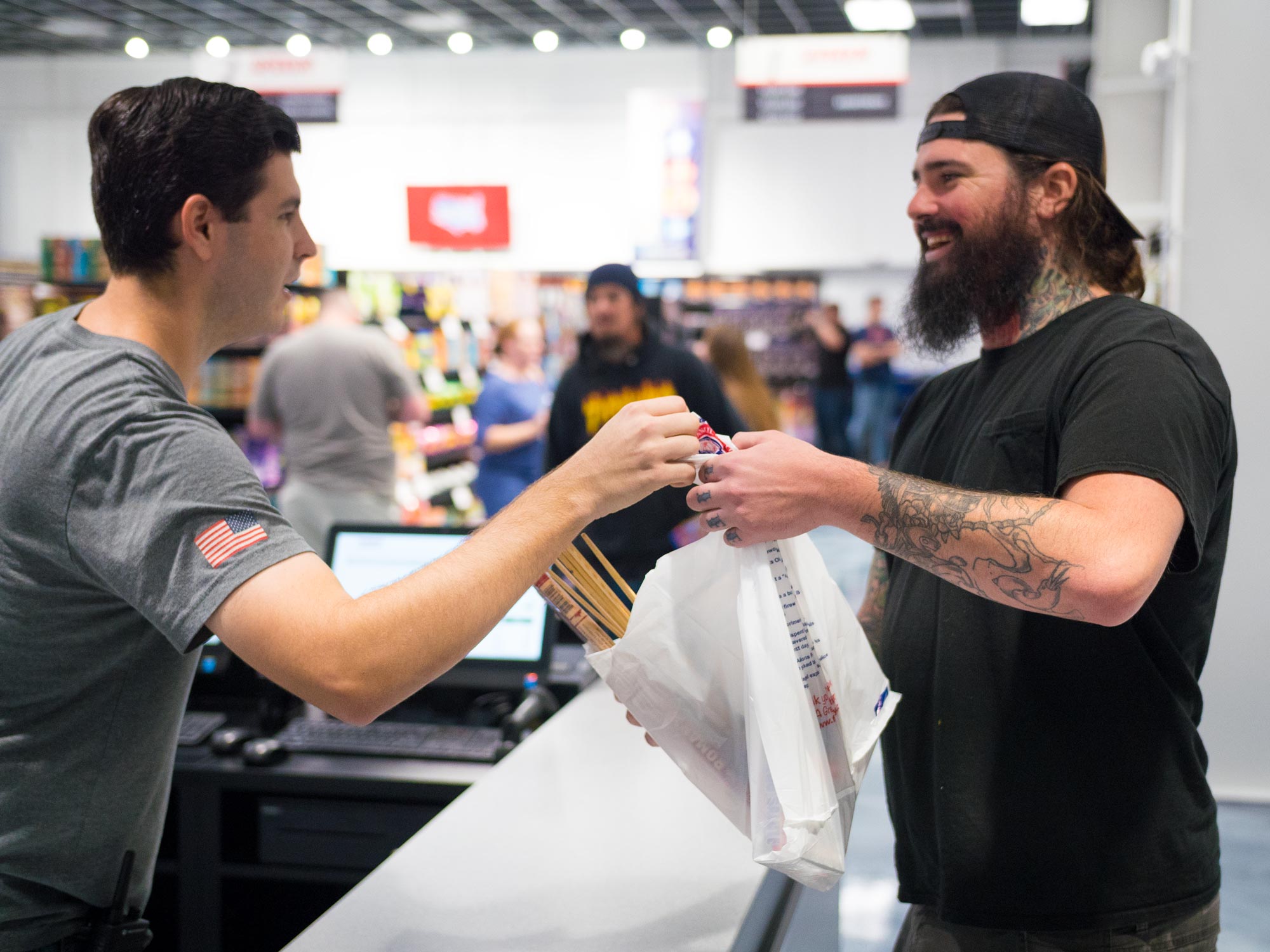 You'll need to be at least 18 years old and have a photo ID to make a purchase.
If you're in the military, show us your military ID and get a 15% discount! We also extend this discount to our first responders. Just bring a badge or an ID.
Bring your smartphone with a QR code reader app installed. We use QR codes on our price cards that you can scan to instantly watch product videos on your phone. It's free, easy, and lets you know exactly what you're buying.
We Are Here to Help
If you have any questions give us a call at 904-213-0615, email sales@superiorfireworks.com or just leave a comment below. You can also get updates about new products on our Facebook page.
We look forward to seeing you soon!