The New Years' fireworks season is here, and we're already working with customers to plan the perfect line-up for their stores, tents, and shows. We've also updated our website with the latest products and real-time inventory for everything arriving over the next few weeks. Place your order soon to reserve your favorites before they're gone!
New this season
Chasing Booty is an awesome new item that's perfect for midnight on New Year's! Its 25-second display launches a steady stream of 24 shots, featuring mines to multi-color breaks with great color and glitter effects. It finishes with three different four-shot barrages. A case of four is only $83.55 ($20.89/ea). View Product
Loud and Proud lets you savor each of its 9 shots of gold brocades and silver chrysanthemums with a great three-shot finale, for a total display time of around 45 seconds. It's a great value-priced item at only $82.07 for a case of 6 ($13.68/ea). View Product
Don't forget confetti!
This New Year's, have a blast with one of our most popular products – handheld confetti cannons! The 18" multi-color confetti cannons are a fun way to let everyone celebrate when the clock strikes midnight. A case contains 25 cannons that launch confetti approximately 20 feet, and only costs $84.49 ($3.38/ea).
New Year's Shipping Deadlines
We've also just posted shipping deadlines for December 30th delivery, so take a moment to note the latest you can place an order for your location. Don't wait until the last minute, though! Inventory is limited and will move fast.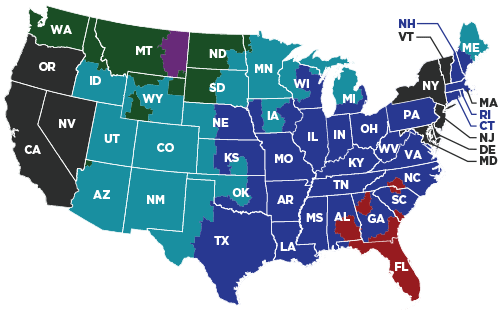 ■

December 21 at 3:00 p.m.

■

December 22 at 3:00 p.m.

■

December 23 at 3:00 p.m.

■

December 28 at 3:00 p.m.

■

December 29 at 3:00 p.m.
As always, don't hesitate to call or email us if you need help making final decisions about what items to sell or include in your show. Our sales staff will be happy to offer helpful suggestions and tips to make your New Year's fireworks selection the best it can be!