Finally!
The July 4th retail season is here and we're open for business from now until July 4th. Here's the good news: our shelves are stocked with more products than we've ever had before. It's a great year to be a fireworks enthusiast!
You can stop by from now until July 1st from 9-6. July 2 and 3 we're open from 9-7 and on July 4 we're open from 9-7:30. But before you head to our store, there's a couple things you need to know…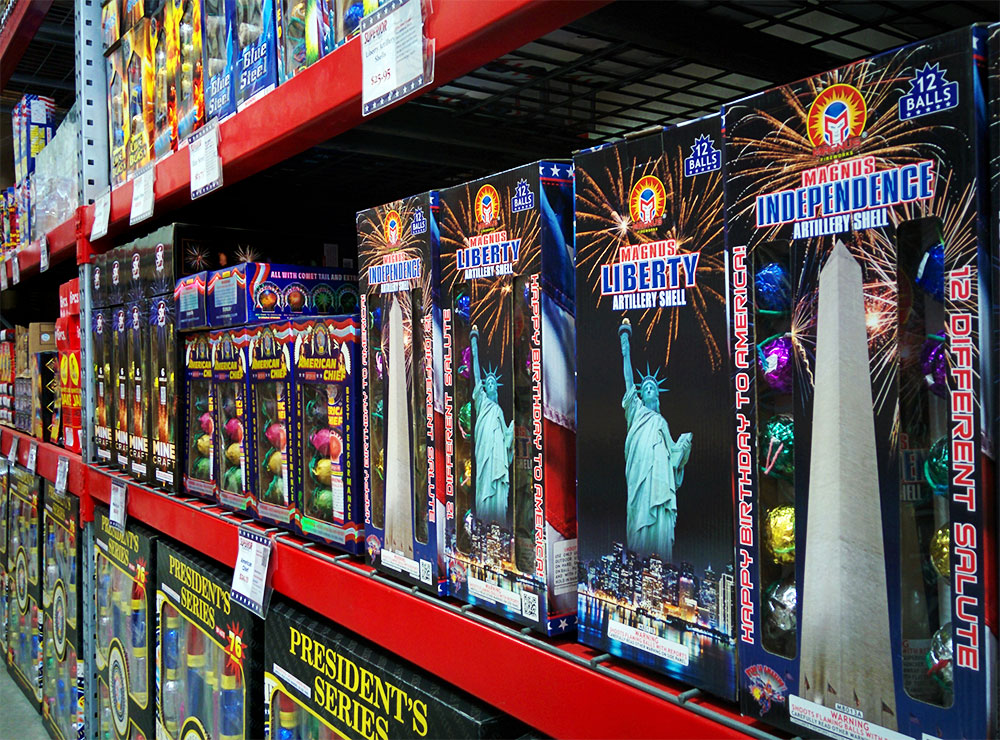 What to Bring
You'll need to be at least 18 years old and have a photo ID to make a purchase.
If you're in the military, show us your military ID and get a 15% discount!
What We Sell
Nearly everything we're selling in our warehouse is listed on our Superior Fireworks retail site. Head there first to get an idea of what we're selling. Plus, many of our products have videos that show you what kind of effects they have.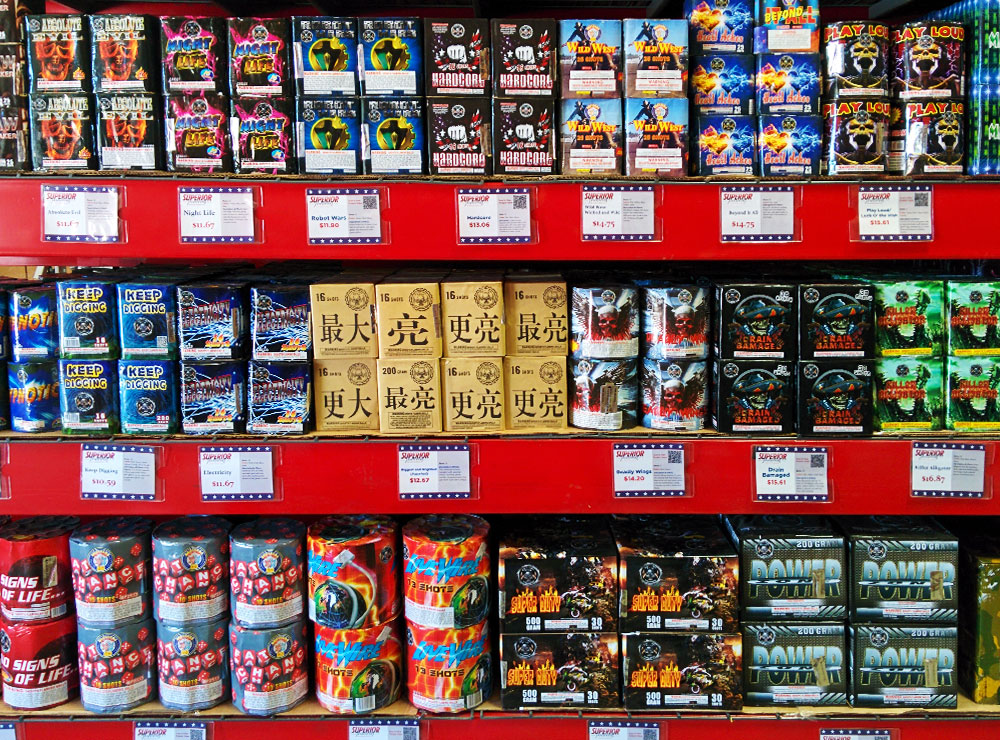 Once you see what you like, make a list of what you want to buy. If we don't have a product in stock, you'll see an "Out of Stock" notice. A few other reminders:
This year we're featuring SFX Fireworks for the first time!
Our most popular products sell out before July 4. Buy early!
Tell your friend about us! We get a lot of customers saying they wish they knew about us earlier.
Where We Are
We're located on Knight Boxx Rd. behind Winn-Dixie and just a few seconds from Blanding Blvd.  Our warehouse is tucked away behind Crystal Pools in the back part of the property. You can also enter our property directly from Blanding using the driveway immediately south of the Winn-Dixie shopping center. Look for the fireworks flags out front!
Head to our Visit Our Store page to see our location on Google Maps, as well as to get our phone number, email address, and a reminder of our hours.
If you have any questions give us a call at 904-213-0615 or send us an email. You can also get updates on new products at our Facebook page. Also, you can ask us questions in the comments section below. We look forward to seeing you soon!