Every year at Superior Fireworks, there are certain products that stand out from the rest. We find them in more shopping carts in our online and brick-and-mortar stores than anything else we sell.
Today, we're sharing our top-10 most popular products so far this year. Our wholesale customers have been placing orders all throughout the spring, so we already have a huge amount of sales data to pull from. Consider this the Hall of Fame of the 2016 spring fireworks season … and a great guide to finding out what your fellow fireworks enthusiasts are buying.
This year's list includes tried-and-true favorites along with some exciting newcomers. Click on the photo of each product to learn more about it:
#1 Excalibur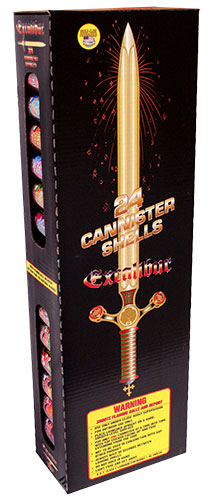 Excalibur is the most popular artillery shell kit in the world, and yet it's still a great price compared to other 60-gram canister kits. Bright colors, awesome reports, and four beefy HDPE tubes — there's a reason why these are the favorite year in and year out.
#2 Immortals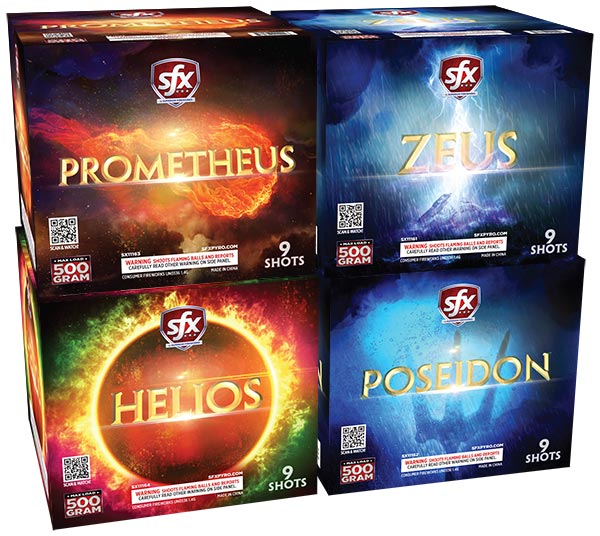 Immortals is a brand-new set of 9-shot, 500-gram repeaters from SFX. Our customers always love the variety and value of an assorted set like this, and it's always exciting to try new products. Plus, they're high-quality with great performance.
#3 Knock Out Assortment

Knock out is another mixed set with 36 shots with rapid pacing. It was a new product last year and a lot of our customers have come back for more this year. That's why, unfortunately, it has already sold out. But don't worry … we're well-stocked with Immortals, a great alternative to Knock Out.
#4 Extreme Machine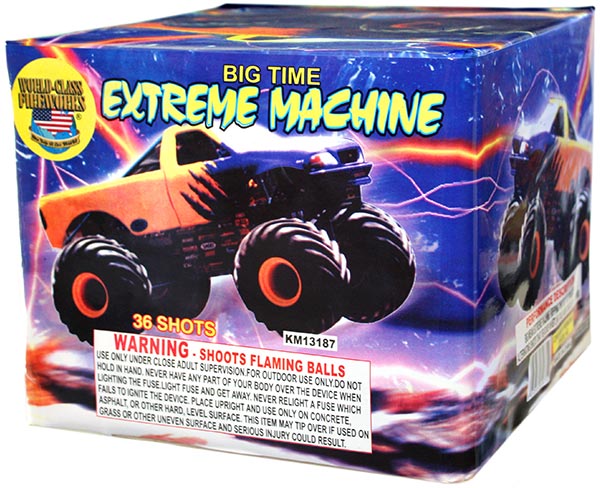 If you're looking for something with a bunch of noise, Extreme Machine is your best bet.  Screeching whistles on the way up and loud, crackling bursts, 6 shots at a time. This product is popular for pairing with other cakes that have big brocade and peony effects.
#5 Fist Bump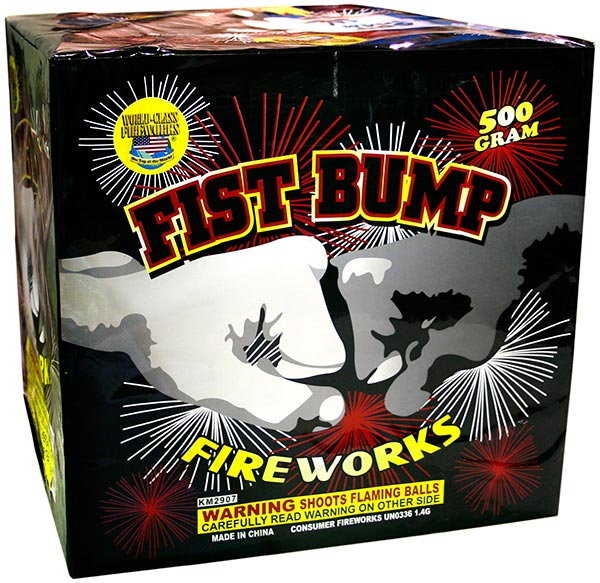 Fist Bump has thump … you'd swear that these could be professional-level fireworks and that's why they're a big seller this year. Wave shells, chrysanthemums, and willows — you get it all in this popular, 9-shot finale rack.
#6 Gunsmoke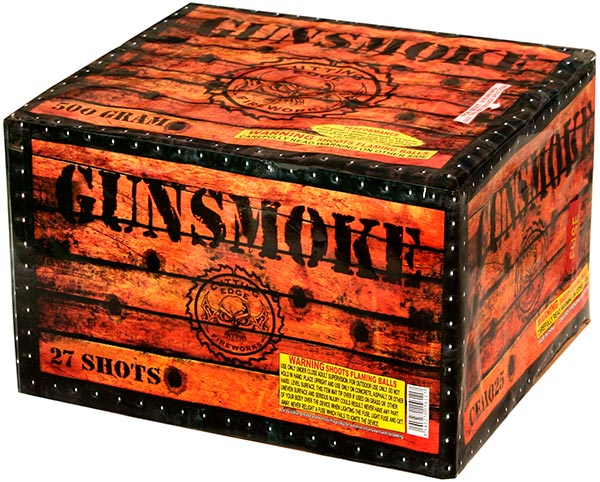 Gunsmoke has three rounds of awesome red, glittering mines and a series of shells that break in an angled pattern. There's lots of action going on with this cake!
#7 Color Rush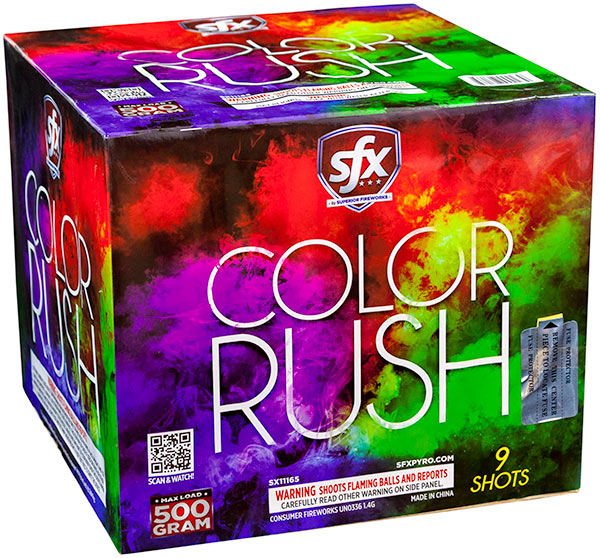 The second SFX product to make this year's top 10, Color Rush is a powerful 500-gram repeater with booming breaks and vivid colors. It's quickly becoming a favorite among SFX's new products.
#8 300-Shot Saturn Missile Battery
Saturns are a favorite every year because they're just pure fun, with lots of noise that our customers love. You can never buy just one!
It whistles and pops 300 times. You don't need a video for that.
#9 Majestic Brocades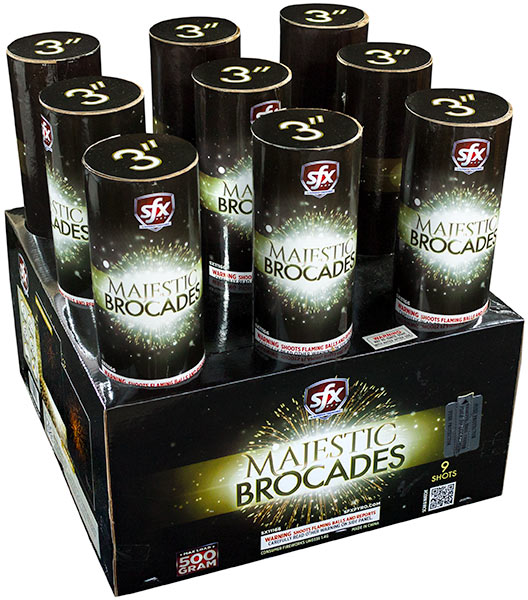 Majestic Brocades is the third SFX product to make it onto this year's list. It's a great finale rack — very bright brocades and palms with the kind of report you expect from a top-quality, 9-shot cake.
#10 Loud & Proud
Loud & Proud is a great value as a lighter-weight, 500-gram repeater that shoots 9 beautiful shots of gold brocades and silver chrysanthemums. It's a classy display at a perfect price.
Head to our Facebook Page for More…
As July 4th gets closer, we're posting frequently on our Facebook page about staff picks, customer favorites and more.
Do you have some favorite cakes, finale racks or reloadable shells you think should be on this list? Let us know in the comments section below.