If 2016 was the year of SFX Fireworks, then not much has changed as we approach 2017.
We're proud to announce that on February 1, an expanded line of SFX premium consumer fireworks will debut on our website. If that date sounds familiar, it's because earlier this month we announce we'd be launching a separate line of fireworks: The Great American Fireworks Co.
New SFX fireworks and an entirely new brand of fireworks launched on the same day? Yep, and maybe the best part of all of it is Feb. 1 is also the first day of our early-bird pricing for wholesale customers.
Now, back to SFX and its brand new products. The launch of our expanded product line will include new 500-gram repeaters, premium 60-gram shells and Roman candles; more than a dozen individual products total.
SFX Magnum Artillery
In the past, SFX fans could choose between 1″ mini-mags and our Mine Craft shells. They're both great products, but we knew the 4th and NYE wasn't complete without solid artillery shells.
So, we developed our SFX Magnum Artillery 40-gram ball shells. Each box contains a dozen 1.75″ shells that are ready to be the workhorse in your next show.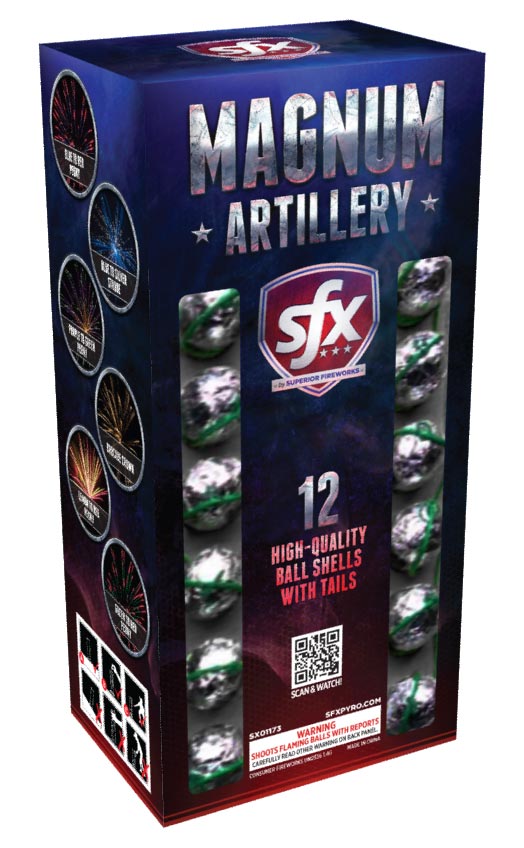 Chaos Theory
Chaos Theory has 252 rapid-fire shots that feature sparkling gold comets with screaming whistles and swirling tails, all of which fire in a fan shape. This is the first cake of its kind on the SFX label, and it's a good one.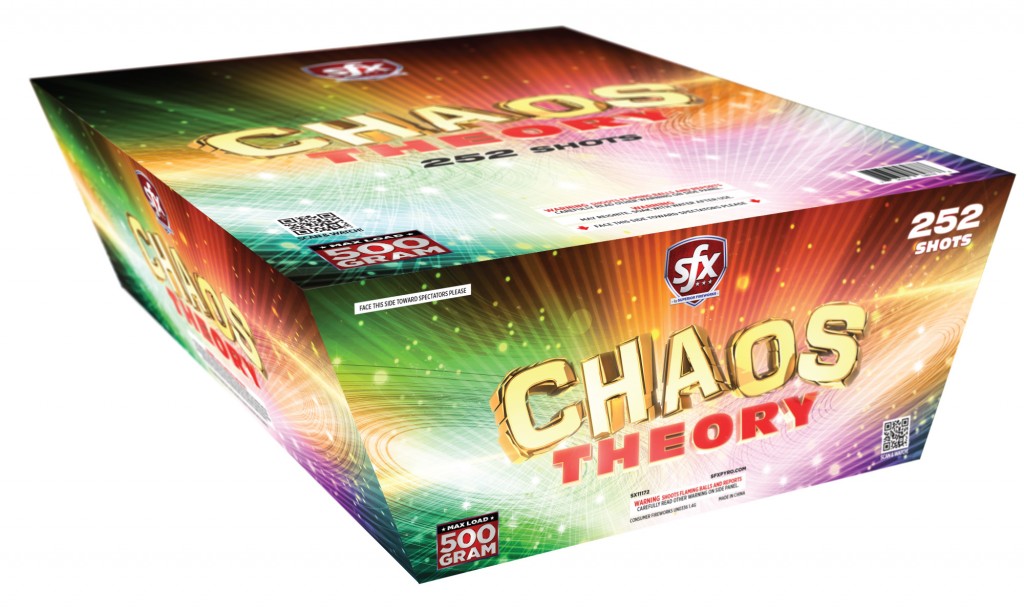 Comet Storm
As we mentioned earlier, SFX is expanding its 500-gram repeaters category and Comet Storm is leading the way. This cake fires five volleys of three triplets of effects: crackling mines to comet tails with green and stars to big brocades with glitter.
We like how this cake's effects take place at three different altitudes, which adds nice variation to your show.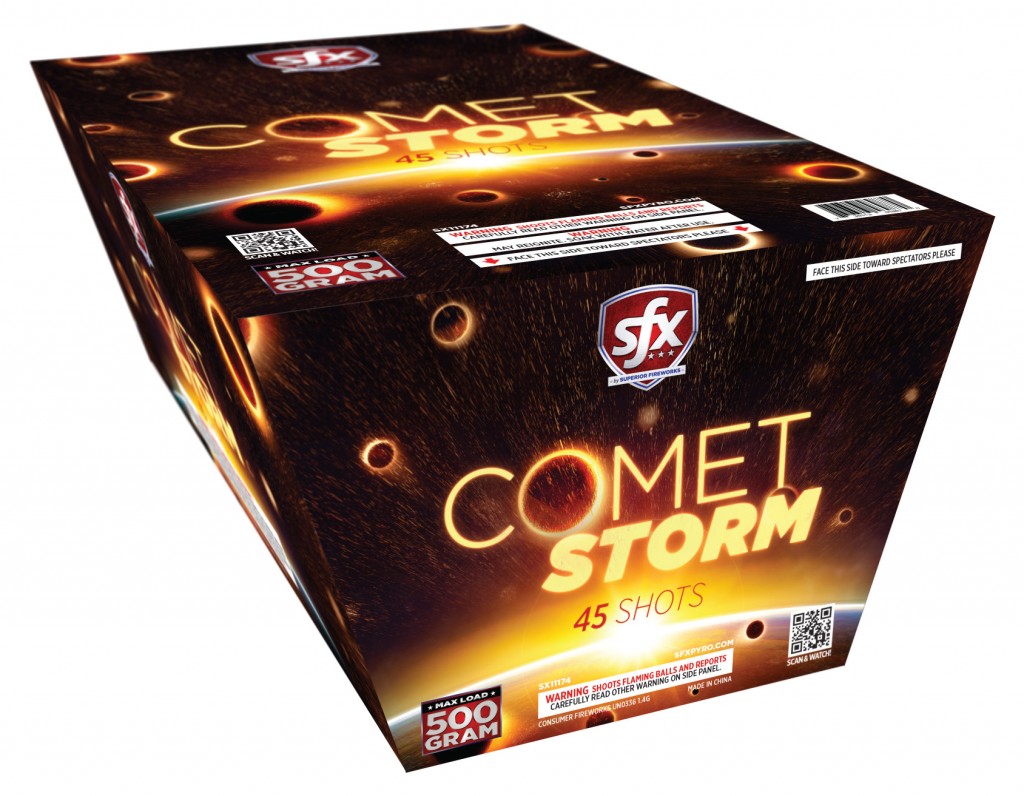 February 1 is Almost Here…
We're almost a month away from the launch of our expanding SFX product line and The Great American Fireworks Co. Stop by our blog or our Facebook page for the latest news. Until then, have a fun and SAFE New Year's Eve!