Memorial Day weekend is here, and we're celebrating now through Monday with a huge storewide sale! Whether you're planning to shoot fireworks this weekend or looking ahead to July 4th, this is the absolute best time to buy fireworks all summer.
3 Ways to Save
1. Save 20% Off Everything in the Store
Yes, that means everything. Have you had your eye on The BIGGEN but hesitated because of the $749 price tag? Now it's only $599! Looking for a deal on artillery shells? Get our favorite max-load kit, Hammer of Thunder, for just $71.37! There is literally nothing too big or too small. It's all 20% off.
2. Military and First Responders Get 35% Off
A 20%-off sale is awesome enough, but we're taking it a step further to honor our military and first responders with an additional 15% off, for a total of 35% off everything in our store. Be sure to bring your ID to take advantage of this extra savings.
3. 40% Off Special Red Tag Sales
Looking for even deeper discounts? Our special Red Tag Sale items are a full 40% off! Hurry, though, this discount is only available on a select number of items and they will definitely sell out. If you want the best selection, shop early.
No Coupons, No Exceptions, No Limits
During our Memorial Day Fireworks Sale and upcoming June Early Bird Sales, forget about clipping coupons and don't worry about whether your favorite firework is on sale or not. Feel free to buy as much as you like. That's right, these sales require no coupons, have no product exclusions, and have no limits on how much you can buy and save!
There is no fine print to worry about. If it's in our store, it's on sale.
The Earlier You Shop, The More You Save!
Don't wait until July 4th to buy fireworks — our best deals are happening right now. Here's a full list of upcoming sale dates:
| Shopping Days | Storewide Sale |
| --- | --- |
| Friday, May 25th – Monday, May 28th | 20% Off Our Entire Store! |
| Tuesday, May 29th – Friday, June 15th | 15% Off Our Entire Store! |
| Saturday, June 16th – Saturday, June 30th | 10% Off Our Entire Store! |
| Sunday, July 1st – Wednesday, July 4th | Red Tag Sales on Select Items |
Save In-Store and Online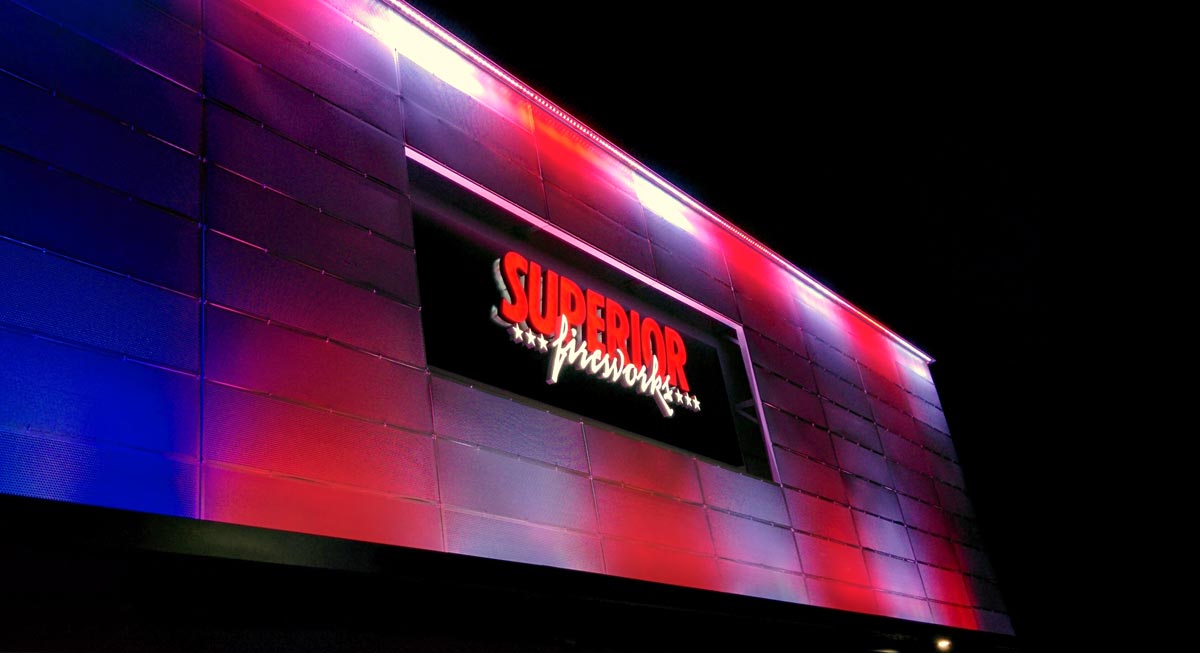 If you haven't shopped with us since last summer, we can't wait to show you our new store! Finding our new location is easy — it's on Blanding Blvd. in Orange Park, just down the street from our old warehouse. Our new address is:
1425 Blanding Blvd.
Orange Park, FL 32065
Get directions and see our extended summer hours on our website.
Or, you can shop our newly redesigned website! Ordering online is easy and convenient, plus you have access to the same great products and sales that we're offering in our store. Just choose the items you want, check out, and we'll let you know when it's ready for pickup.
New Fireworks for 2018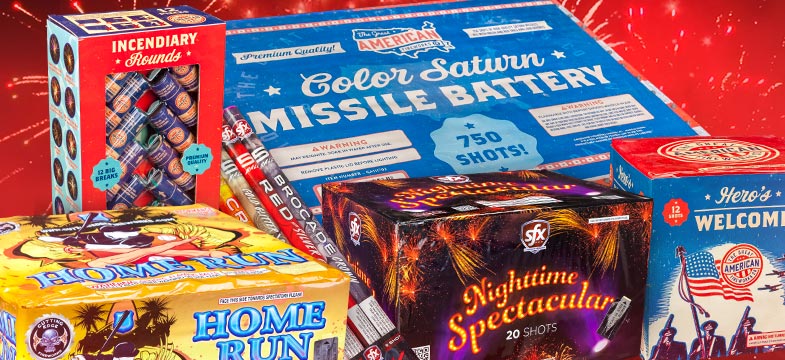 We have added dozens of new fireworks for 2018 to ensure this your best fireworks season ever! There are new products in just about every category, including assortments, repeaters, finale racks, reloadable shells, Roman candles, firecrackers, fountains and novelties. You can view all of the new fireworks on the New for 2018 page.
New items are always popular, which is yet another reason you should shop early!
See You Soon!
We hope that you are as excited about the upcoming 2018 fireworks season as we are! If we can answer any questions before you visit, give us a call at 904-213-0615 or send an email to sales@superiorfireworks.com. And remember, the earlier you shop, the more you save!