We strive to provide you with great products combined with excellent value. Many of you put on large fireworks shows for your family, friends, and neighbors mostly funded from your own pockets. We know with so many great products to choose from, keeping your fireworks show within your budget can be challenging. To help with this challenge, we have updated our wholesale discount programs to make your fireworks budget go further than ever before!
Wholesale Volume Discounts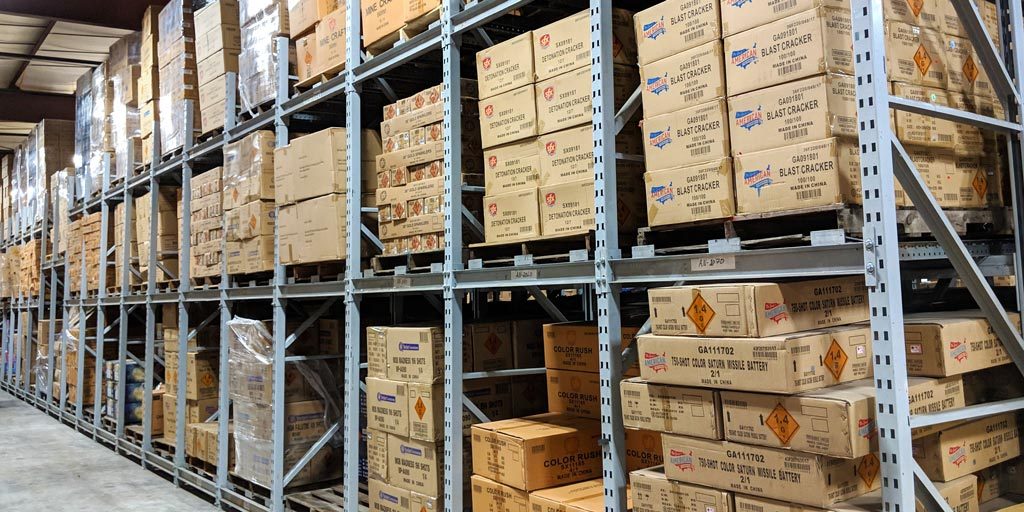 | Order Subtotal | Discount |
| --- | --- |
| $2,000 – $3,999 | 10% |
| $4,000+ | 15% |
We are pleased to announce we have significantly lowered the order subtotals required for volume discounts. The 10% discount tier previously set at $3,500 has been lowered to just $2,000 and the 15% discount tier previously set at $6,000 has been lowered to just $4,000! This creates much more competitive pricing for a broad range of fireworks budgets.
As before, these discounts apply to your order subtotal, before any applicable taxes and shipping costs. Your shopping cart will immediately reflect these savings as you reach these amounts. Please note, these discounts are applied per order and do not accumulate over multiple purchases.
We've also launched new pricing specifically for resellers. Submit a Reseller Application for more information.
Wholesale Early Ship Sale
We are also rolling out a new Early Ship Sale replacing our previous Early Order discount. This new sale will run an extended period from February through April. Orders placed and shipped or picked up during this time will enjoy an additional discount based on when the order is placed as shown in the table below. This discount stacks on top of quantity discounts for a combined savings of up to 25%! However, your order will not be eligible for the Early Ship Sale if you do not want it to ship or be picked up before April 30.
Product shipments will continue to arrive at our warehouse throughout the season. Any fireworks expected to arrive before April 30th will be available for pre-order during the Early Ship Sale. If an item is not available for pre-order, it will not arrive in time to be eligible for the Early Ship Sale.
| Order Date | Discount |
| --- | --- |
| February | 10%* |
| March – April | 5%* |
*Your order must ship or be picked up by April 30th to qualify for the Early Ship Sale. Some exclusions apply for customers on reseller pricing, so contact your sales representative for details.
This program affords you the deepest discounts of the year plus the best selection for your Memorial Day and 4th of July shows. In return, this helps us better manage our warehouse and level out our 4th of July shipping volume, keeping our operation efficient as we grow so we can continue to offer competitive pricing. Simply put, we both win!
Start Building Your Wish List Today
Start planning your Early Ship Sale purchase now by building a wish list on our website! All of the items that will be available during the sale are already in stock or marked as "Available February 1". For those items marked as "Available February 1", you will be able to pre-order them starting February 1st. Once the Early Ship Sale begins in February, you can easily transfer your wish list to your shopping cart to quickly place your order. If you do not already have an account, creating one is easy by completing our wholesale account sign-up form.