We're excited to introduce an all-new way to plan and shop for your next fireworks show: the Superior Fireworks Show Builder!
See your favorite fireworks like never before with the latest 3D visualization technology. Watch the effects from any angle and build your own show to see exactly how it all looks in action.
Preview Your Fireworks
Across our website, you'll see a new option for a 3D Preview of supported items. This gives you the option to review each item individually, navigate in 3D, and decide whether you'd like to add it to your show.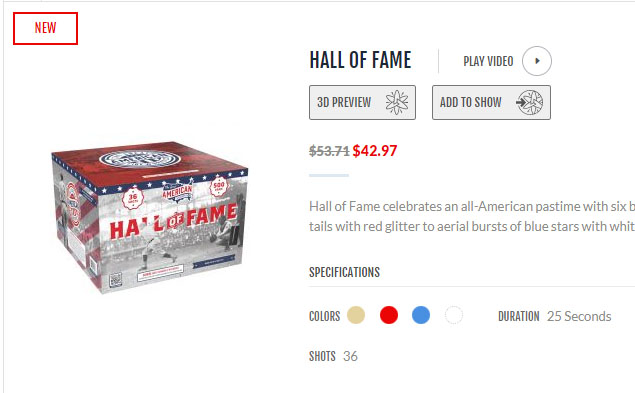 Add Them to Your Show
As you find fireworks you like, simply choose the "Add to Show" button from the product listing or from the 3D Preview player: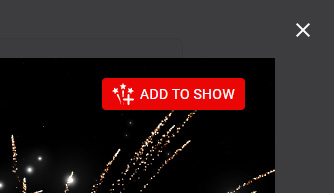 Build a Masterpiece
Once you have items in your show, open the Show Builder and get creative! You can rearrange the order items will appear, change the timing, and even select up to three different firing stations to position them. When you're ready, you can play through your masterpiece to see it all in action!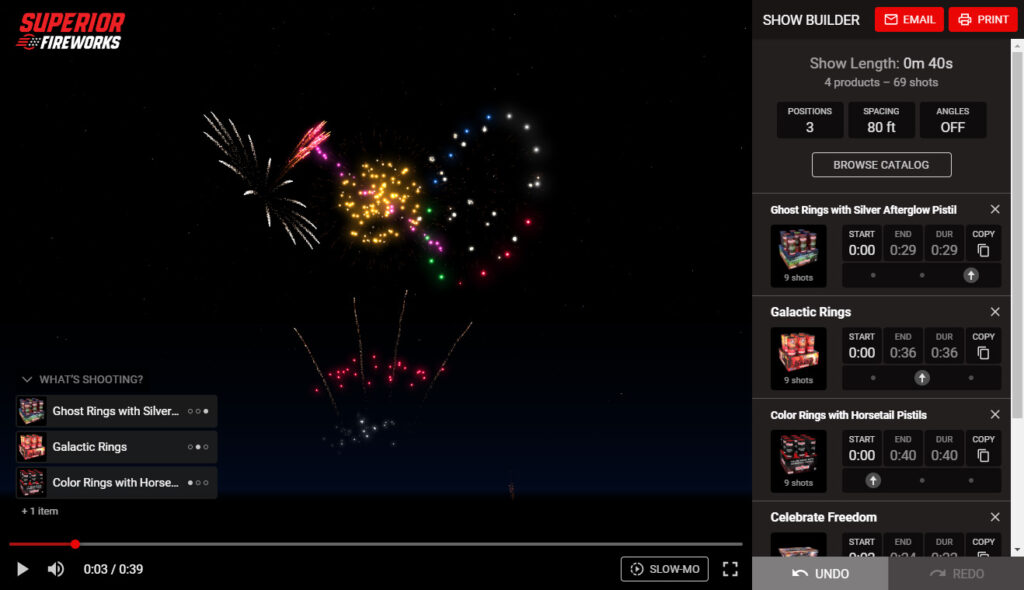 Send It and Buy It
It's fun to play with the show builder (we've been doing it a lot), but of course, you'll want to save off a list of your show's contents and use that as a reference for placing your order. It's super easy to Email or Print your show, formatted either as a simple shopping list or a more comprehensive rundown you can use to script your show with a firing system.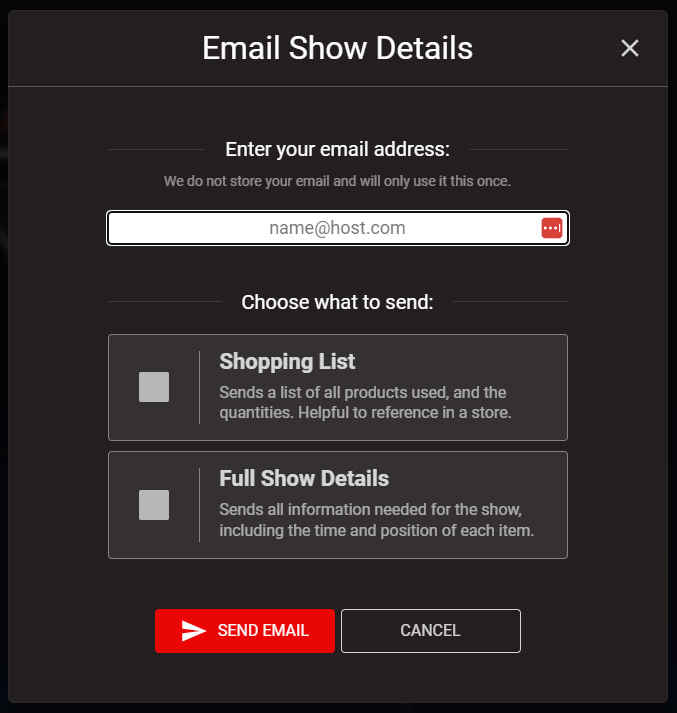 Get Started
We hope you have fun building your next show, and that this becomes a valuable tool for exploring new ideas and planning as you shop. We'll continue to add new products to the show builder over time and expect to at least feature the full catalog from SFX Fireworks, SFX Show Line, and The Great American Fireworks Co.
If you have any questions or feedback, let us know! There are plans to continue developing and improving this system, but we also want to hear from you about what you'd love to see next.
Happy show building!