We're fast approaching February 1 and the start of our Early Ship Sale for 2023, which is by far the best time of the year to buy wholesale fireworks. Why? Because you can save an extra 10% off our already low pricing and get first pick of what's new!
This year is a little different than year's past, so keep reading for all of the important details.
Save an Extra 10% Sitewide
As always, this sale is a big deal because you get an extra 10% discount that stacks on top of existing volume discounts. This can quickly add up to 25% off*:
| Order Subtotal | Total Discount |
| --- | --- |
| $1,000-$1,999 | 10% Early Ship Discount |
| $2,000-$3,999 | 10% Early Ship + 10% Volume = 20% Total Discount |
| $4,000+ | 10% Early Ship + 15% Volume = 25% Total Discount |
*The Early Ship Sale applies differently for customers on discounted pricing tiers. Contact your sales representative for details.
Cash in on New 5% Bonus Savings
This year, we're also adding a 5% bonus discount on select items, so be sure to include something from this list on your order to maximize your savings:
Get the Best Selection
Be first in line February 1 to choose all your favorite fireworks, including first pick of what's new! We're starting 2023 with our best selection in years, plus we'll offer pre-order for products on the way. As you shop, anything marked "Coming Soon" will be available for pre-order starting February 1. If you want, you can press the heart button to save it to a wish list, then add it to your cart once it's available.
Pre-order is really simple, by the way. We'll provide an estimate of when we expect each product to arrive and give you an overall date when we expect your order to be ready to ship. You'll see this information in your shopping cart while you're putting your order together, plus we'll include it in your confirmation email. Once your order is placed, our system reserves your inventory, so you're locked in.
Your estimated shipping date will adjust as inbound shipments get closer, but that is normal, especially with current port congestion. However, we are only offering pre-order for items currently in transit, which means shipping estimates should be accurate within a couple of weeks. We'll be in touch along the way, though.
Order Early, Ship Early
To take advantage of the sale, all you have to do is order during the month of February and have it shipped when it's ready! After all, it's an Early Ship Sale, so the idea is that it ships, well… early.
We get questions about this every year, so we want to be as up-front as possible. The reason we offer this extra 10% discount is to help front-load shipments for the 4th of July as much as possible early in the spring. This frees up warehousing and shipping capacity during the peak season in May and June.
Based on high on-hand inventory levels and current scheduled arrival dates for pre-order items, we expect most Early Ship orders to ship in February and March this year.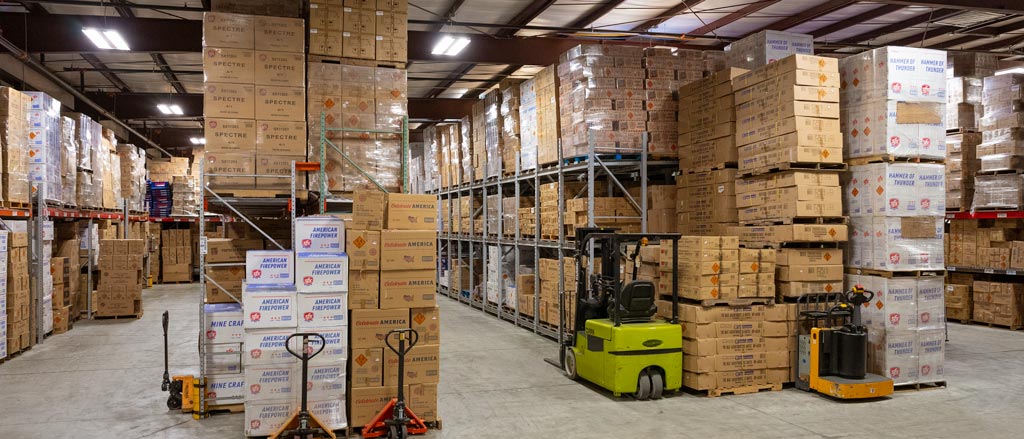 When we receive your order, our team will reach out to collect a 50% down payment and provide a shipping estimate. Once it's ready to go, we'll reach out again to collect final payment and schedule a shipping date.
If you aren't able to take delivery of your order by the end of April, please let us know as soon as possible. We will not be able to extend the extra 10% discount, but we can still hold your order and keep your inventory reserved until a later shipping date if needed.
Start Planning Today
Now is the best time to start shopping and putting together your wish list! New products have been added and we are ready to go for the start of the sale February 1st. Make sure you're ready, too!
Helpful Links
If you have any questions, please don't hesitate to contact us and we'll be happy to help.