The 4th of July is almost here and fireworks season is in full swing! Our store is filled to the brim with incredible fireworks and customers are already discovering this year's exciting new releases. Our team is answering lots of great questions including the big one, "What's your favorite?"
It would be impossible to choose just one, but there are always amazing products that rise above the rest each year and are incredibly popular. This list highlights our Top 10 Fireworks of 2018 and is the perfect starting point as you plan your fireworks shopping trip to our store this 4th of July.
#10: Bold City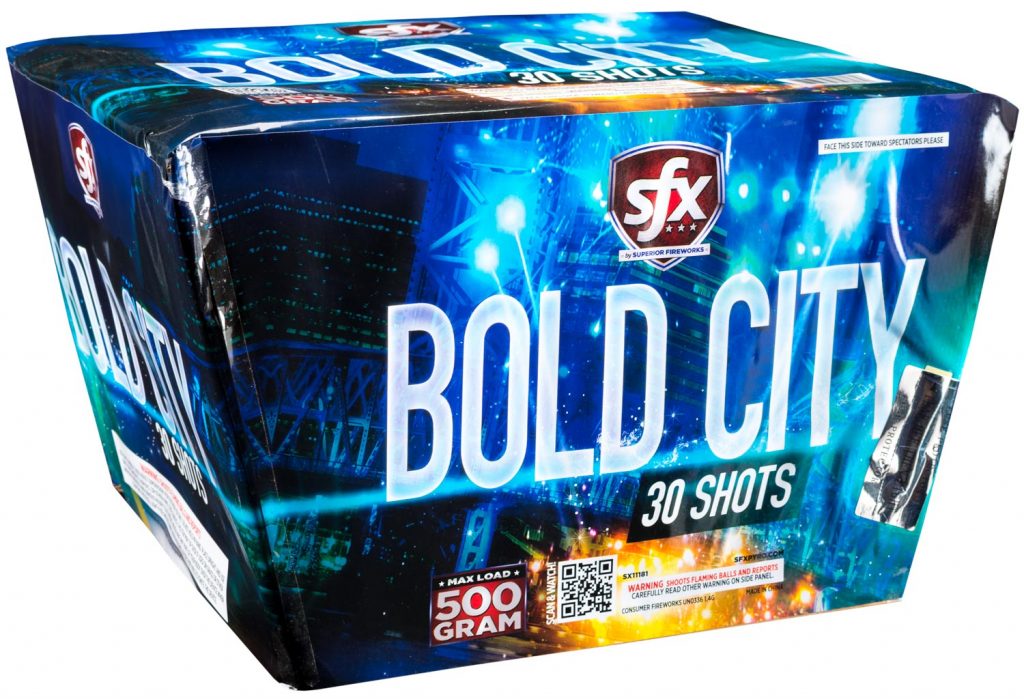 Bold City is one of our favorite new fireworks of 2018, featuring angled blue comets that flank each volley of glittering mines to colorful aerial breaks. It's unique, it's amazing, and we love it.
#9: Great American Value Pack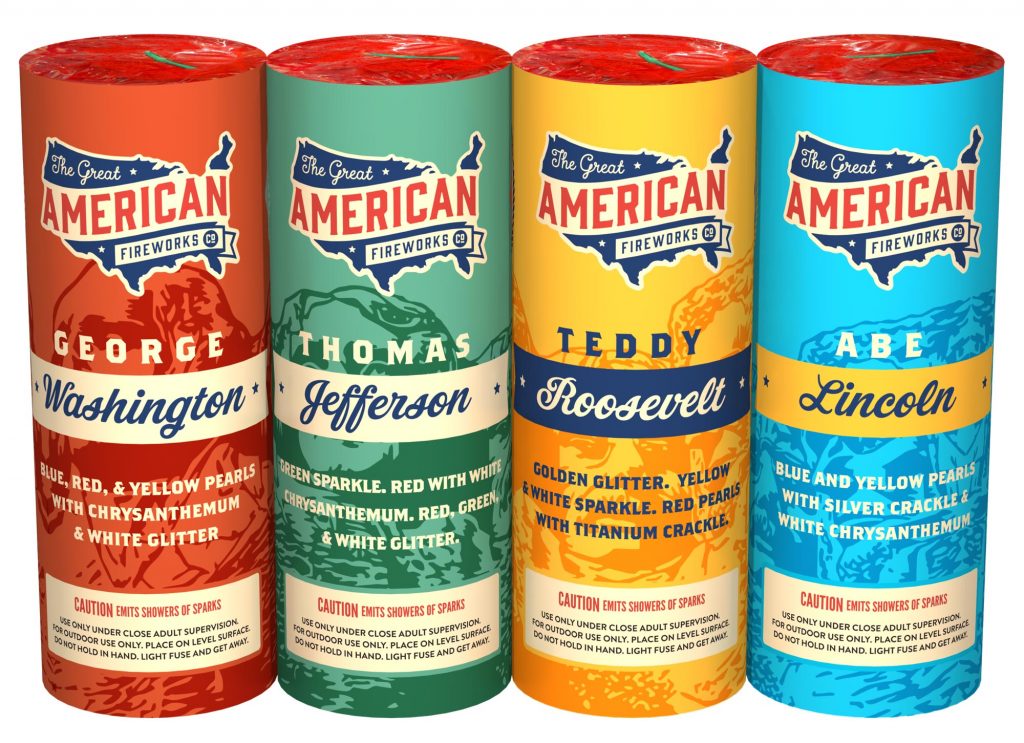 If you're looking for fountains, the Great American Value Pack offers one of the best values and is always a favorite with families. This set includes a pack of 4 fountains that each last about 40 seconds with a mix of colorful pearls, glitter, and crackle. It's not the flashiest item on our list, but it's very popular.
#8: Mob Madness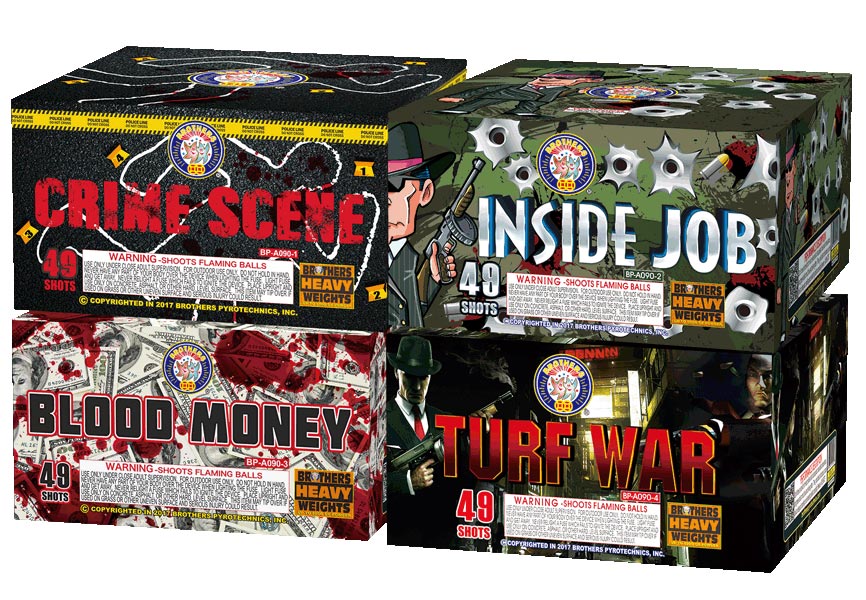 Mob Madness is a fantastic set of 4 500-gram repeaters that delivers a lot of variety at a great price. Each one is completely unique, with different colors, effects, and durations at a little over $30 each.
#7: 196-Shot Barrage Candle
We love this 196-Shot Barrage Candle from SFX Fireworks. It's fun, it's fast, it's colorful, and it's only $12, making it the best bang for your buck in the whole store. There's really no reason not to get these.
#6: Patriotic Fanfare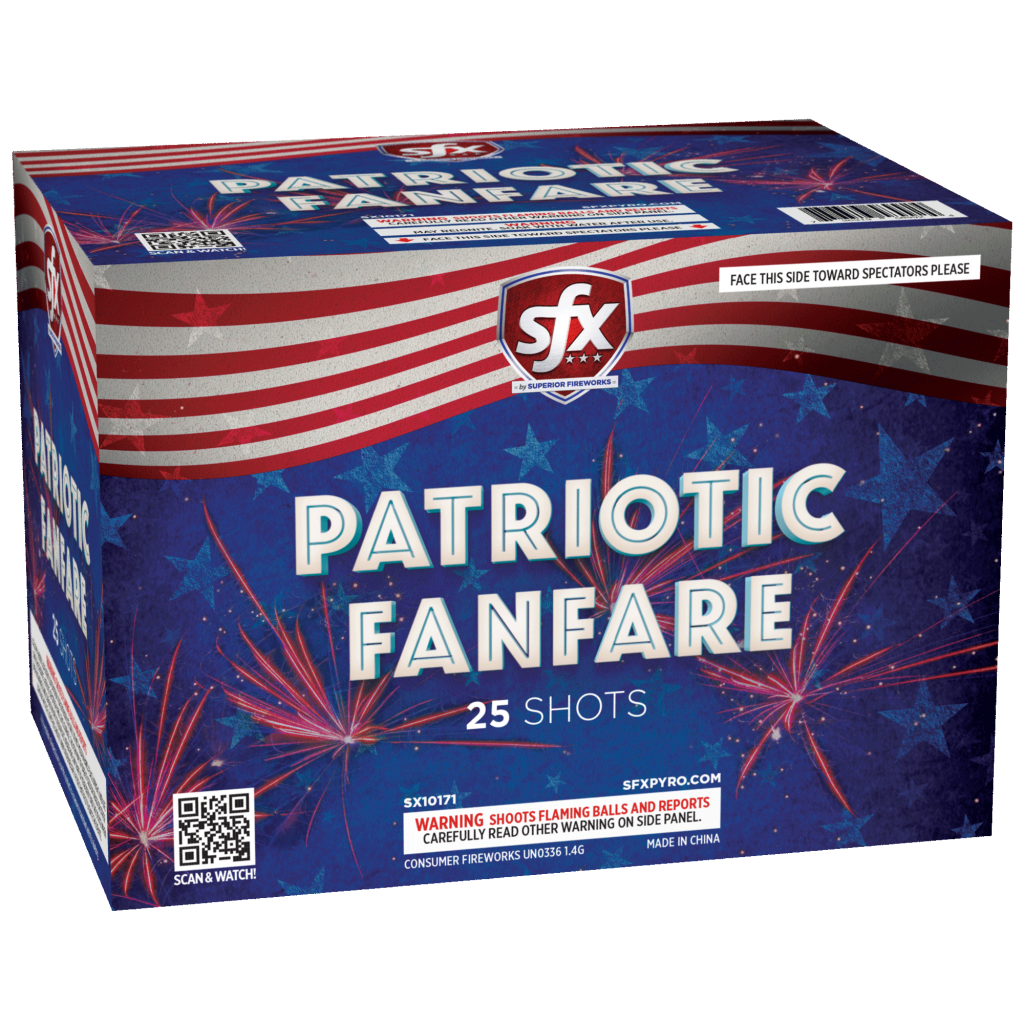 Patriotic Fanfare has been flying off our shelves ever since its 2017 debut. The red, white, and blue performance fills the sky with glittering mines, colorful breaks, and satisfying crackle.
#5: Comet Storm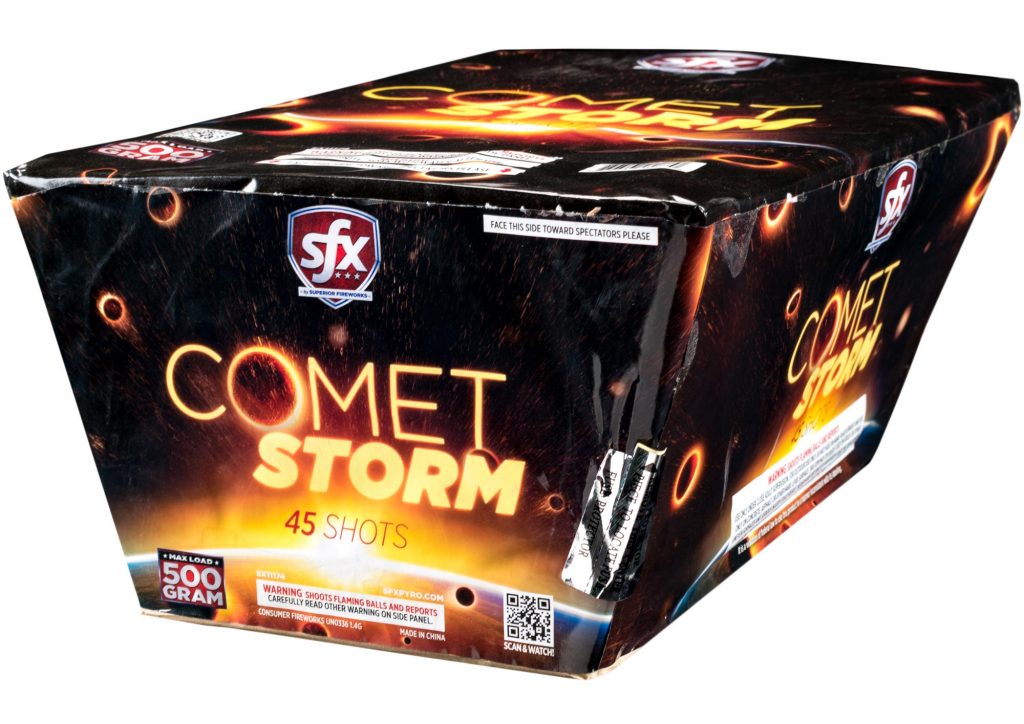 After Comet Storm's first year on the market, one of our customers said, "Out of all the fireworks I have ever used, it is the best." It has been wildly popular and we can absolutely understand why. It's got everything: crackling mines, stunning comets, golden brocades with colorful stars, and a touch of glittering strobe.
#4: Immortals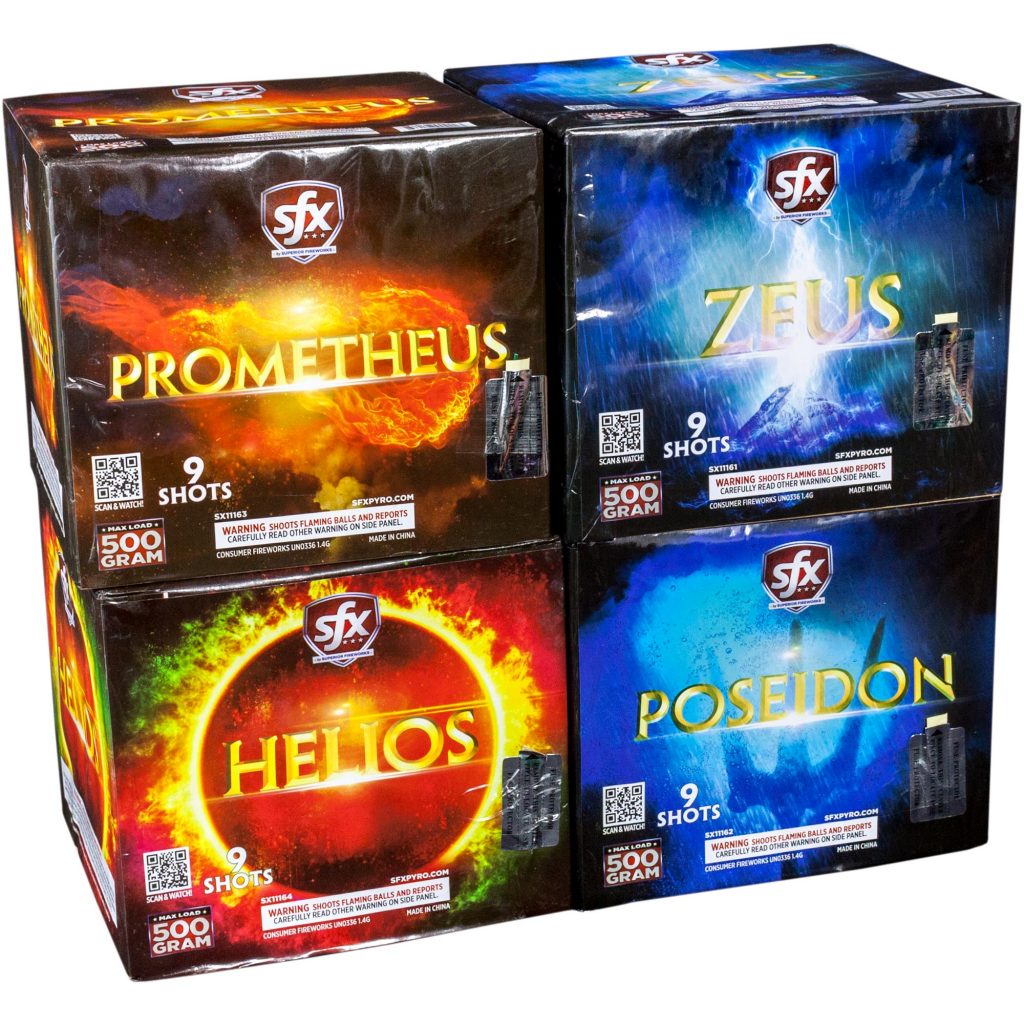 Immortals is a powerful set of 4 different 9-shot, 500-gram repeaters. They pack a serious punch and deliver a great mix of high-quality colors and effects.
#3: Excalibur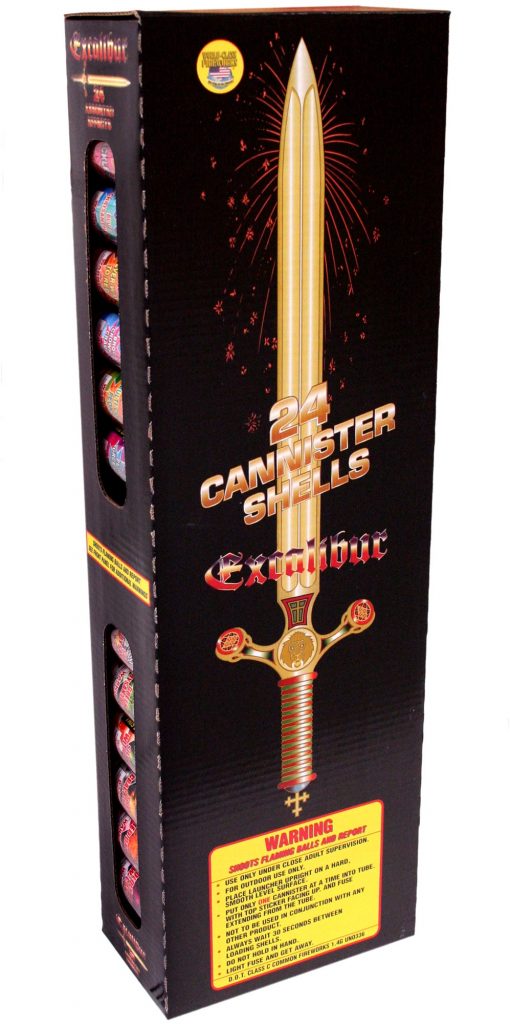 Excalibur has been the most popular 60-gram artillery shell kit in the U.S. market since its release over a decade ago. It's a solid performer with great variety and some of the hardest-hitting breaks you can find!
#2: Two If by Sea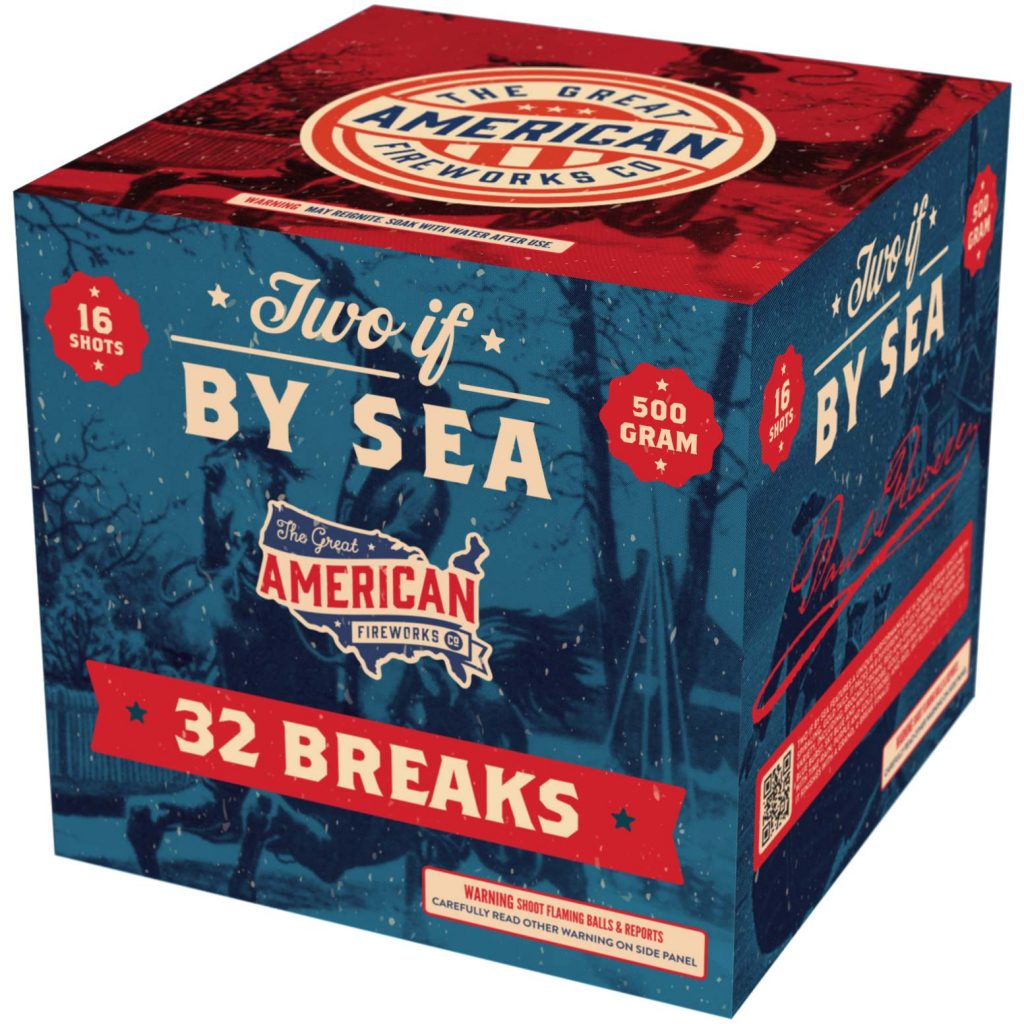 Two If by Sea is brand-new for 2018 and immediately became one of our best-selling 500-gram repeaters. It's got so much to offer with its double-break performance, giving you 32 aerial breaks from 16 shots, including a staggering 8 different effects.
#1: Hammer of Thunder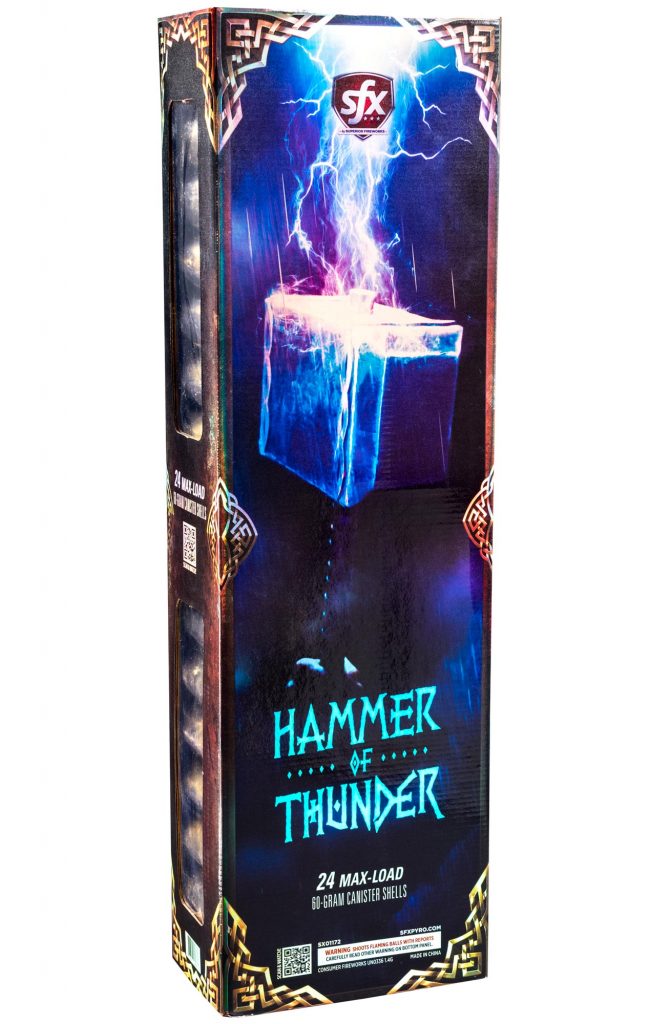 Hammer of Thunder is currently king of the hill in our store, especially after the 2018 refresh. This kit hits hard with 24 of the biggest, highest-quality effects you'll find in any consumer firework, including ultra-premium titanium willows that will take your breath away. Our customers agree:
They were gorgeous, easily the best we have ever had!!! – Kristopher
Absolutely the loudest and best spread mortar value I have ever seen–period. – Timothy
This may be our new favorite. – Tanysha
If you have a friendly fireworks competition with the neighbors, this is how you win!
Now Is the Time to Pick Up Your Favorites.
Our most popular items always sell fast, so don't wait until the last minute to grab your favorite fireworks for the 4th of July. Our retail store is now open 9 a.m. to 9 p.m. through July 4th, so shop early to avoid the crowds and take advantage of our Early Bird Sale ending June 30!
Wholesale customers and resellers — there's still time to receive fireworks before the 4th for most of the eastern half of the country, but you must order today by 3 p.m. ET. Customers in Florida and parts of Georgia and Alabama have until tomorrow at 3 p.m. ET. See our shipping information for more details.
Celebrate with Superior Fireworks!
This is such an incredible list and each product here truly deserves the popularity it has received. We could never choose just one as our favorite, but we whole-heartedly recommend all of these! You can also check out our Top 10 lists for 2016 and 2017 for even more great ideas.
What do you think of our top 10? Do you have any favorites that you're excited to see this 4th of July? Let us know in the comments!