The 4th of July is almost here, and we're excited to serve everyone at our fireworks store in Orange Park, FL! This fireworks season is off to a fast start, with customers Shopping Early and Shopping Online more than ever before to take advantage of our 4th of July Early Sale and avoid last-minute crowds.
If you're looking for inspiration for your 4th of July fireworks celebration, we can help! This list is a great starting point to help you build your shopping list and show you the best of what 2020 has to offer. We've compiled this in part from what's already been incredibly popular this year, plus some of our own favorites that we just know you'll love.
#10: Spirit of America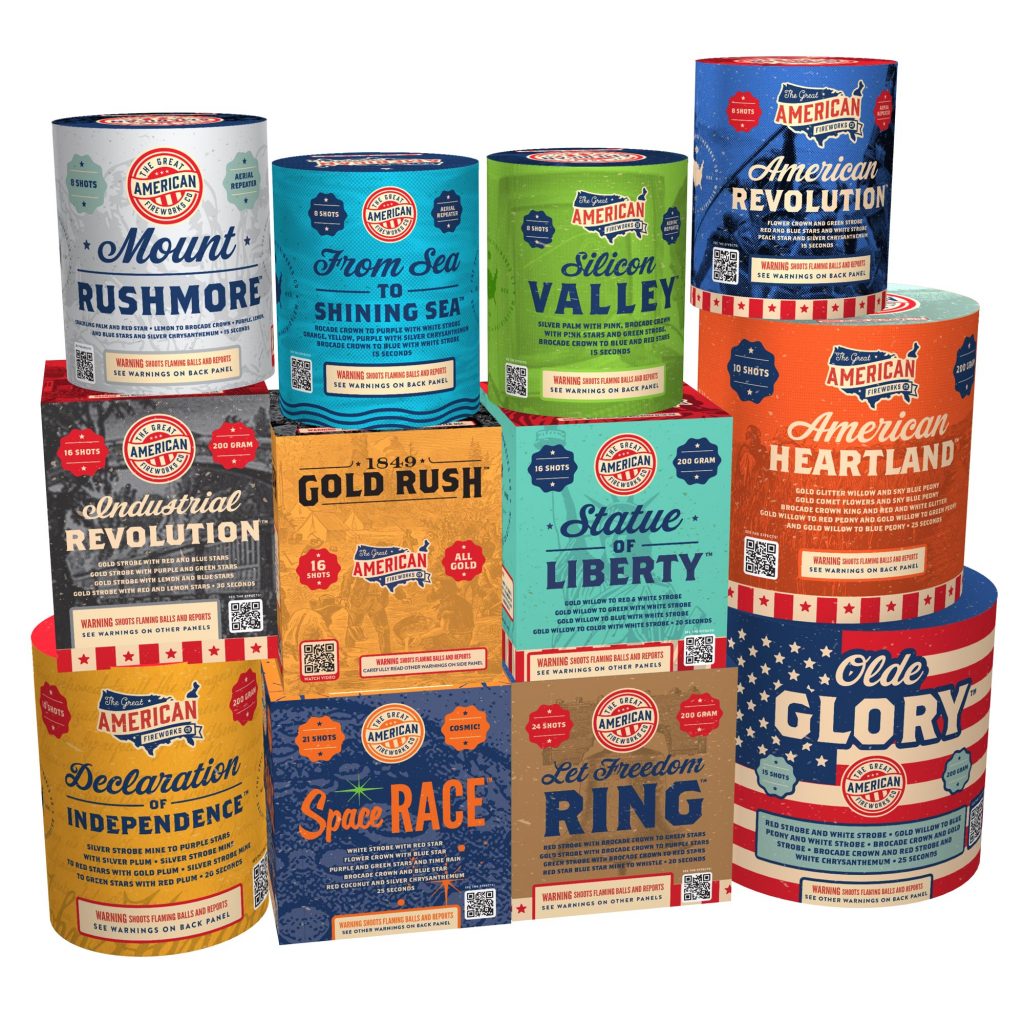 Spirit of America is a phenomenal 200-gram repeater assortment that was completely redesigned for 2020! Now with 12 unique items, 11 of which are all-new this year, this assortment delivers unbeatable value, quality, and performance. You can get all the details in this recent unboxing video:
#9: Spectre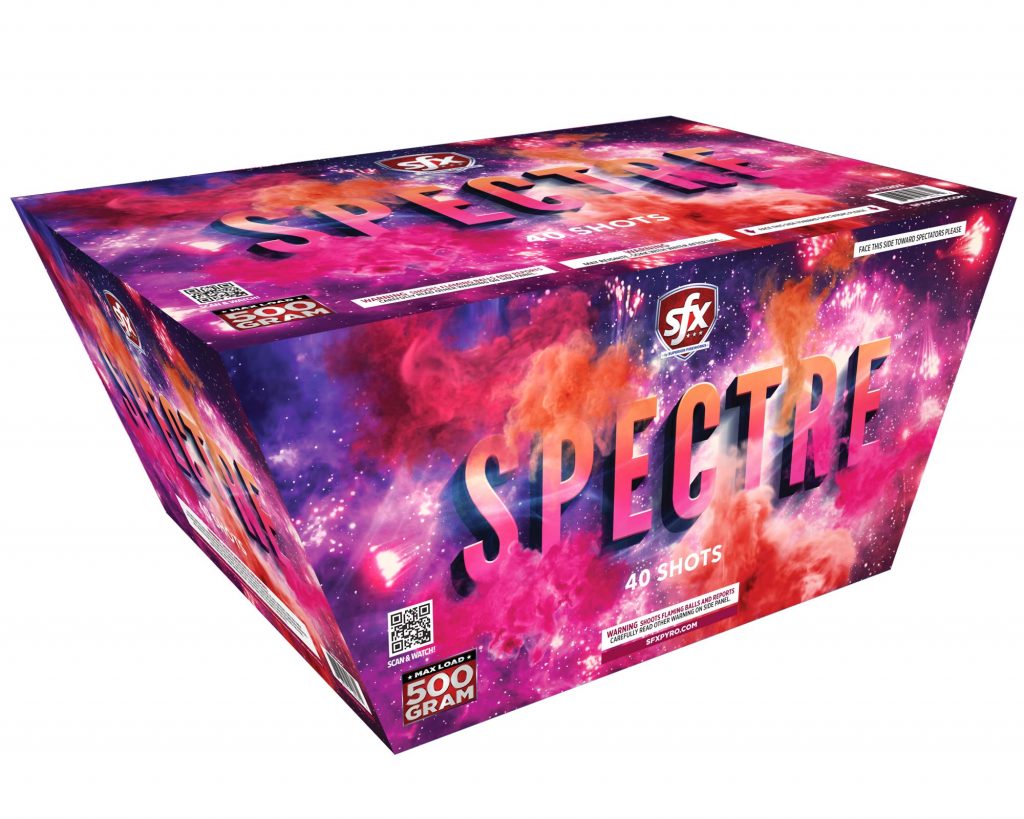 Spectre is brand-new for 2020 and gives you one of the most unique effects in our line-up — color-changing horsetails. The colors are vivid and the performance is unlike anything else we carry!
#8: Majestic Brocades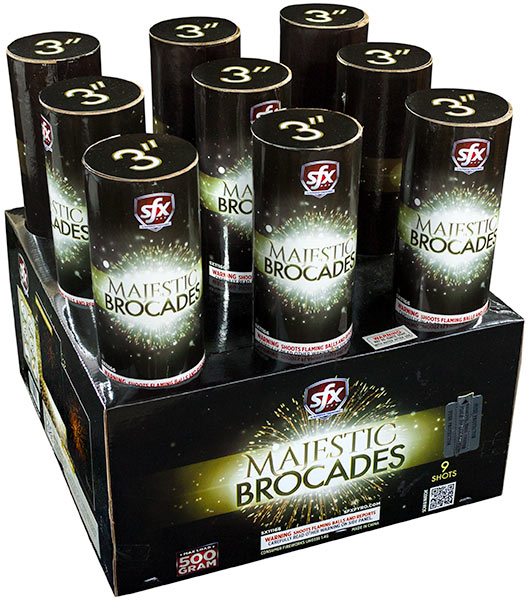 Majestic Brocades is another redesigned product for 2020, now focusing on our favorite effect from the original version, blasting 9 shots of incredible gold brocades with silver glitter. It flies high and hits hard!
#7: Celebrate Freedom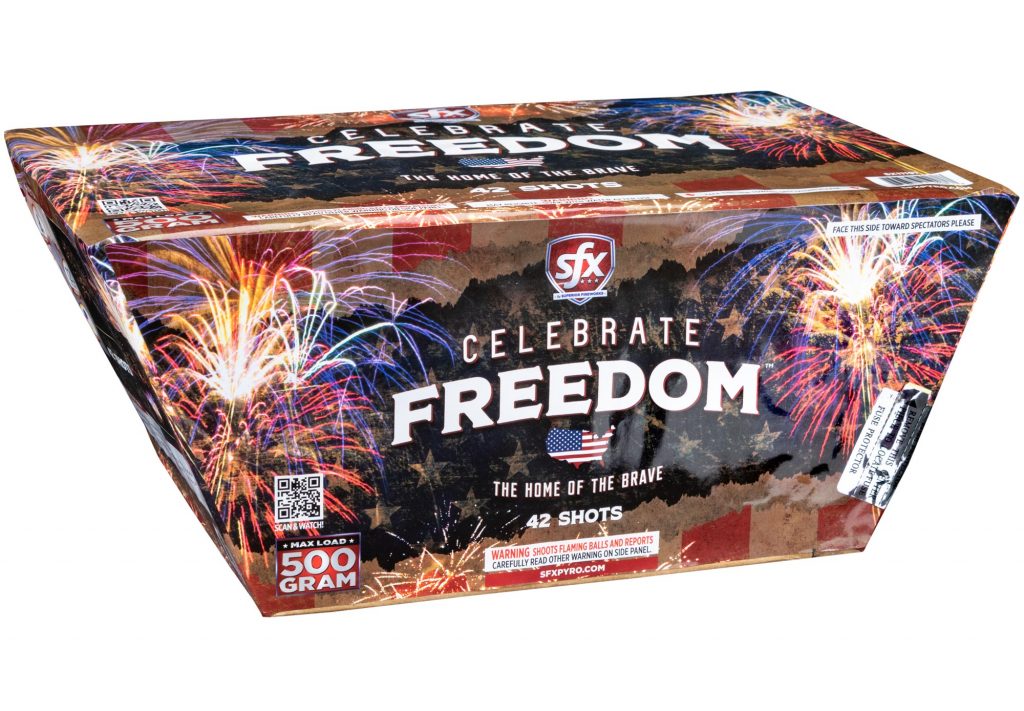 Celebrate Freedom is making its second appearance on our Top 10 list, because our customers just can't get enough! Its multi-layered red, white, blue, and gold performance with glitter and crackle is the perfect addition to every 4th of July fireworks celebration.
#6: Downtown Display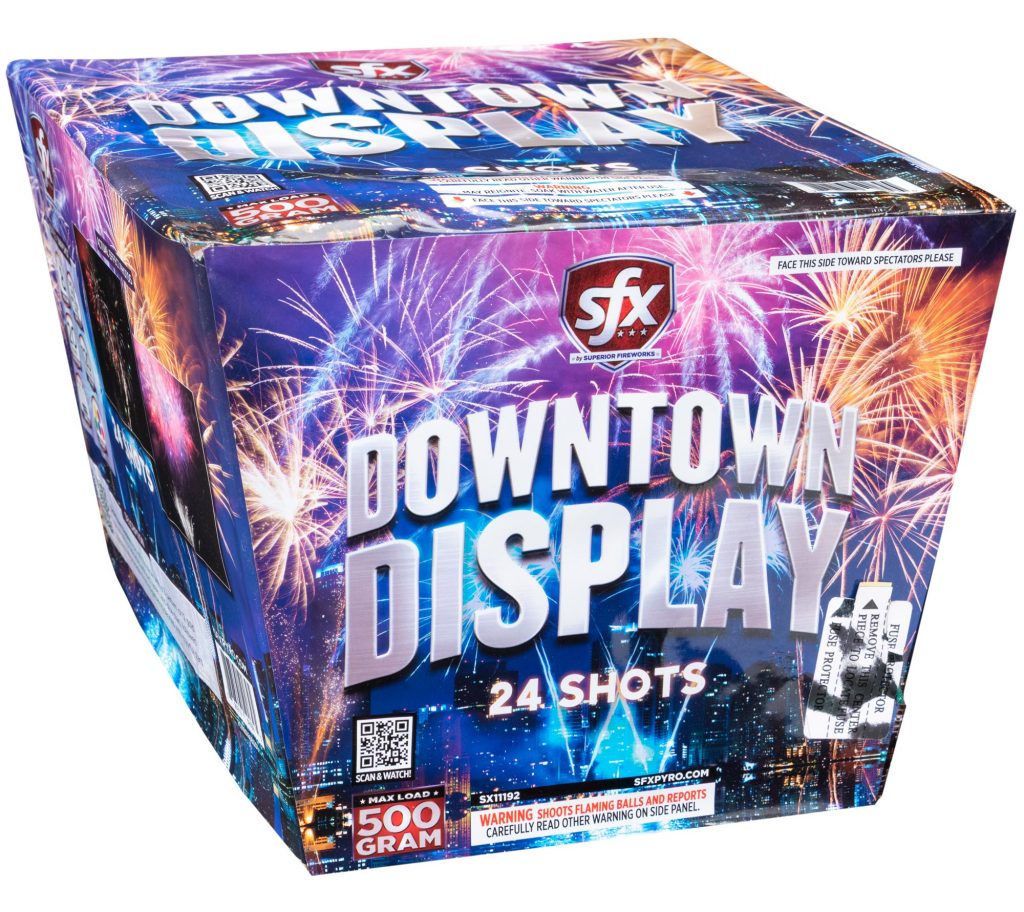 Downtown Display is another amazing year-over-year part of our Top 10 list, and for good reason. Everyone loves the awesome pacing and Z pattern of 12 gold comet tails to brocades with red, green, and blue stars, followed by blasts of brocade mines to glittering peonies with colorful stars!
#5: Excalibur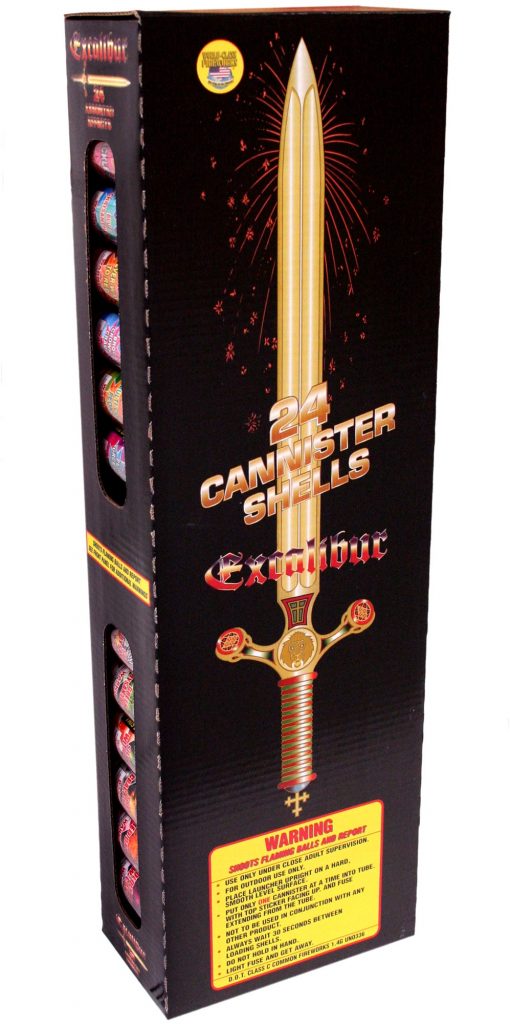 Excalibur is a perennial favorite among fireworks fans across the country and is one of the best-selling artillery shell kits of all time. It's known for its solid performance, variety of effects, and exclusive HDPE launching tubes!
#4: Victory Day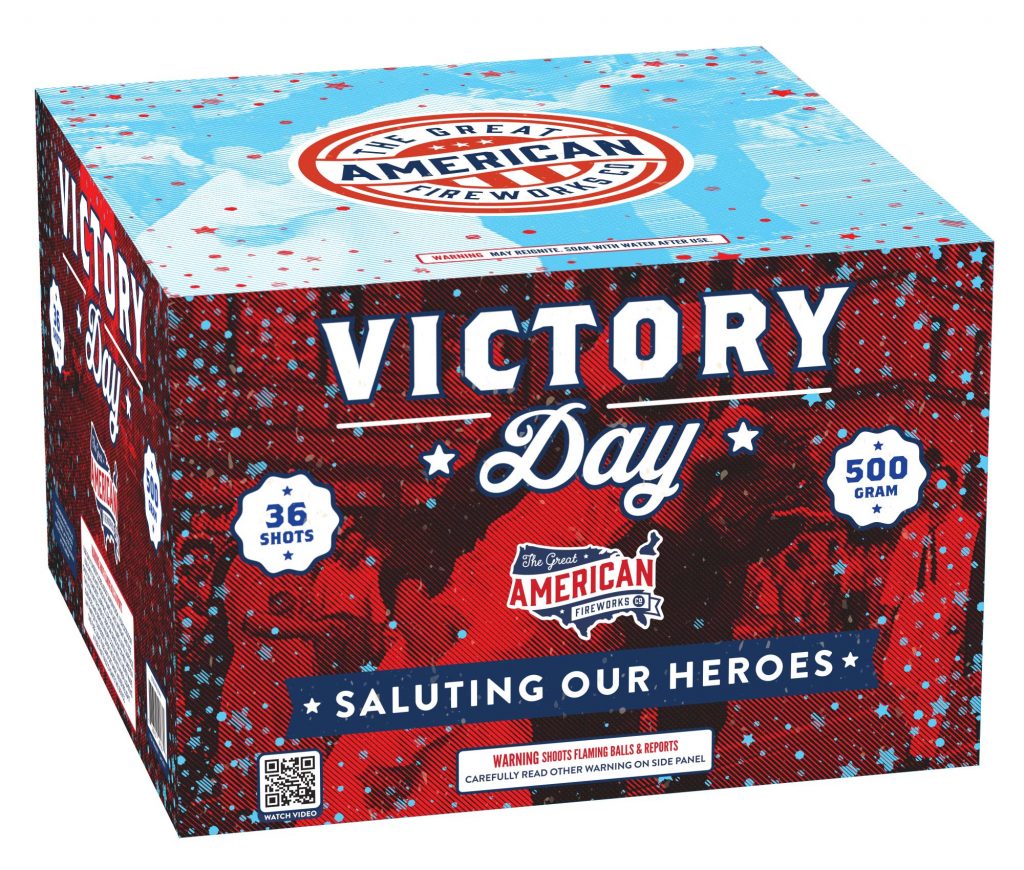 Victory Day was specifically designed based on customer demand for a longer-duration item with a high-energy finale! It features a 40-second performance that starts with 12 steady shots of alternating red, green, silver, and gold glitter breaks with brocade horsetail pistil, then speeds up with 18 rapid-fire shots that lead to 6-shot blast of silver tails to crackling breaks with delay cracking pistils!
#3: Hammer of Thunder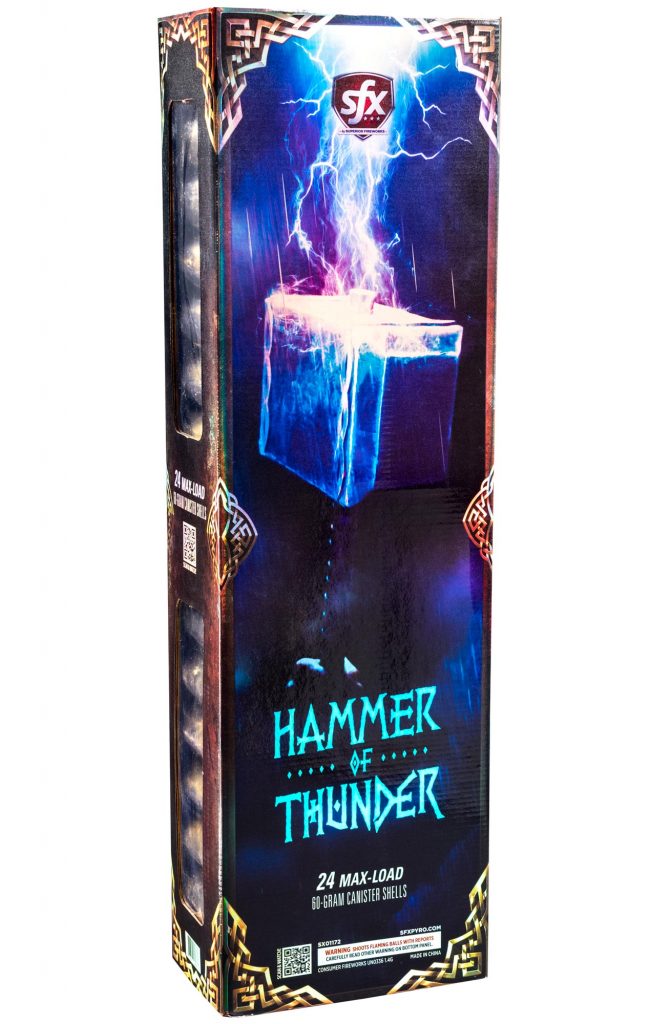 Hammer of Thunder reigns supreme among our premium 4″ canister artillery kits, delivering phenomenal performance with its 24 unique effects!
#2: Grand Finale
Grand Finale delivers exactly what you'd expect — a high-energy performance that's worthy of being a part of your grand finale! It builds anticipation with 10 individual shots of colorful breaks with glitter, then unleashes a rush of glittering mines, sizzling comets and glittering horsetails and a final send-off of red lace that fills the sky!
#1: The Manhattan Project
The Manhattan Project is the runaway hit of 2020, delivering premium effects and massive breaks from its max-load 5″ shells. Customers are clamoring for it and we'll definitely be loading up with as many as we can for next year!
Shop Early. Shop Online.
This year, we're putting extra emphasis on Shopping Early and Shopping Online to get the best deals and avoid the crowds. Plus, our most popular items always sell fast, so don't wait until the last minute to grab your favorite fireworks for the 4th of July! Our retail store is now open 9 a.m. to 9 p.m. through July 4th, so shop early to avoid the crowds and take advantage of our July 4th Early Sale!
Celebrate with Superior Fireworks!
We are so excited about all of these fireworks and know you can't go wrong with any of them! Be sure to check them out as you shop this year and let us know what you think. You can also check out our Top 10 lists for 2016, 2017, 2018, and 2019 for even more great fireworks ideas.
What do you think of our top 10? Do you have any favorites that you're excited to see this 4th of July? Let us know in the comments!